Want to Become a Graphic Designer Without a Degree?
I'll Teach You What I Teach My Students
MY NEW BOOK
The Accelerated Graphic Designer
A Proven Shortcut for Learning Graphic Design Once and For All
Stop wasting time learning unnecessary skills from random tutorials and start learning what matters the most in design.
Hi, I'm Ruben. I Really Know How To Teach Graphic Design.
I may teach graphic design in college now, but back in 2007 I had to learn graphic design on my own. Since then, I've developed a method to teach graphic design quickly and have quickstarted hundreds in digital graphic design.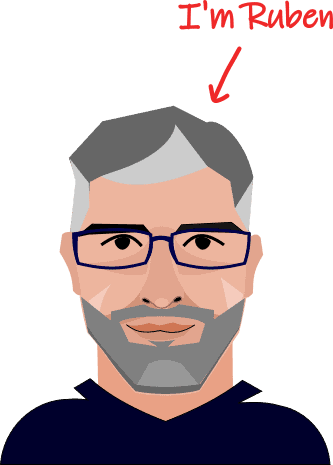 Graphic Design For Beginners
Start With The Basics
---
Topics in Graphic Design
More Resources From the Blog
As you may already know, Artificial Intelligence (AI) is becoming increasingly prevalent. In the very…