Many of us choose to become graphic designers because we want to earn money doing something we love.
If you're wondering how to make money as a graphic designer, the good news is this:
There are lots of ways to make money as a graphic designer, and many successful graphic designers have two or more related income streams.
In this post, I discuss 8 ways you can start making money as a graphic designer, even if you're a beginner.
Read on.
Not only are there lots of ways to make money as a graphic designer, there are lots of resources available to you to develop both your graphic design and business skills. Many of these resources are completely free, like Youtube tutorials and blogs.
It's important to develop business skills as well as graphic skills, especially if you plan to freelance because as a freelancer, you are a small business owner. So, to ensure that you're compensated appropriately and maximizing your marketing efforts, invest in yourself by learning small business basics.
Making Money as Beginner Graphic Designer
When you're just starting out as a graphic designer, don't expect to start making money overnight. You'll have to start small and, most likely, start with projects that might not be the most exciting to you.
This is something nearly all creatives face at the beginning of their careers, so don't get discouraged if your graphic design career doesn't follow the trajectory you initially imagined.
As you start seeking your first paying graphic design gigs, it's important to know your value. You might need to take on lower-paying work than you'd like in those early days.
But remember:
You're providing a service and you need to be compensated appropriately for your work. Two guidelines to follow are:
Determine an appropriate hourly rate for your services. You can determine this by researching the rates graphic designers with similar experience charge and calculating how much you need to earn per hour to cover your living expenses.
Do not work for free unless it's for a project you personally feel driven to donate your time and skills toward. There is a difference between designing social media posts for a charity that's near to your heart and working for "exposure." Working for exposure is exploitation—even if your portfolio is very small, there's nothing to gain from working for free. Donate designs to nonprofits and charities you support, but don't allow clients to pressure you into giving away work in exchange for "exposure"…this almost never works out in the designer's favor.
Perhaps the biggest challenge new graphic designers face when it comes to how to make money as a graphic designer is their lack of experience.
Most clients want to see a designer's portfolio before they decide to work with them.
So, if you don't have a portfolio, it's hard to get those first few gigs. This is why it's important to build a portfolio before you start connecting with potential clients and responding to job ads. You can do this by creating designs for your own personal projects or spec work for projects or brands you aspire to work with.
Try out different styles and techniques, not only to showcase a range of styles in your portfolio, but to find the styles that you like best. As you develop your portfolio, you might find your work fitting into a specific niche.
This can actually help you earn money as a graphic designer because it's a way to stand out with clients. For example, if your work tends to have a colorful, maximalist feel, prospective clients looking for that kind of style will be drawn to you.
You might even build a reputation for yourself as the colorful, maximalist designer, and that can make it easier and faster for you to connect with clients who want graphics and logos with that aesthetic.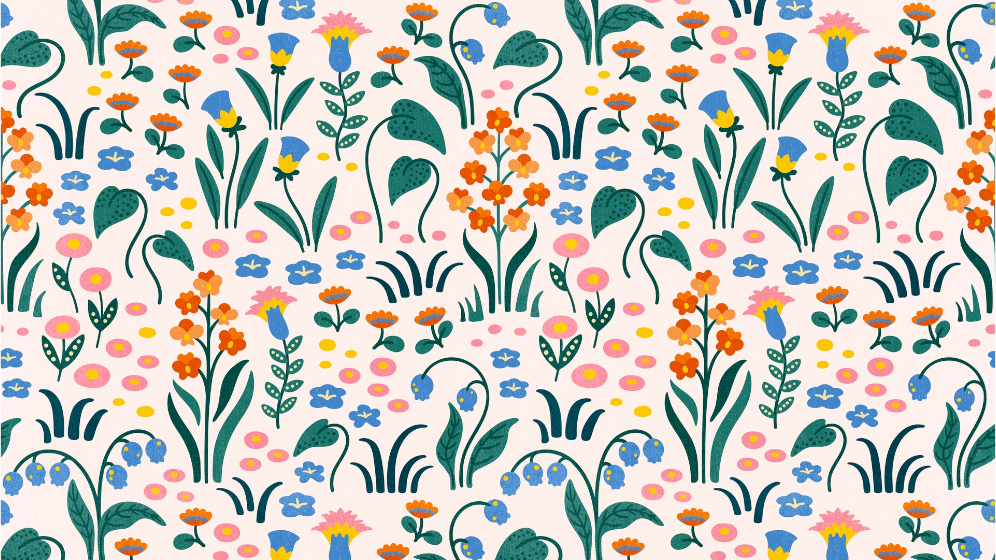 Many beginner designers worry that they're boxing themselves in by choosing a niche, but the reality is that by identifying a niche, you're crafting a personal brand for yourself and your work. Having a personal brand makes it easy for others to identify your work and understand your strengths and interests.
8 Real Ways to Start Making Money as a Graphic Designer
There are lots of ways to earn money as a graphic designer. One of the first things to decide is whether you want to pursue freelance opportunities or work as an in-house graphic designer.
Your goal might change over time, and you could even reach a point in your career where you're doing both. But making this distinction before you start searching for opportunities can help you focus your efforts.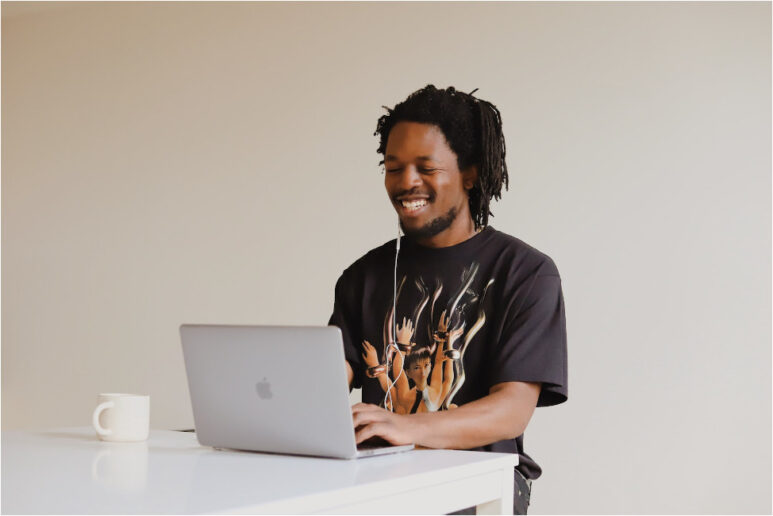 When you're wondering how to make money with graphic design online, try one or more of the following strategies:
1. Fiverr
Fiverr is an online freelancing platform. On Fiverr, employers post jobs and short tasks for designers to complete, and designers connect with them to complete these jobs. As on other platforms, a small fee is taken out of the designer's compensation and kept by Fiverr.
2. Upwork
Similar to Fiverr, Upwork is an online freelancing platform where graphic designers can connect with clients, bid on jobs, and earn money. Generally, the projects found on Upwork are larger, more complex, and lengthier than those found on Fiverr. Upwork is also known for its bidding system, where freelancers bid on jobs and clients choose winners based on the bids they receive.
3. 99designs
99designs is another platform that connects clients with designers, but there are a few key differences between 99designs and more generalized platforms:
99designs strictly provides design services. In contrast, clients can purchase services like data entry, copywriting, and VA work.
On 99designs, there are a few ways to get work. One is to maintain a designer profile and have clients commission work directly. The other is to participate in design contests, where the client provides a brief that describes what they want, then participating designers submit spec work based on the brief. The client chooses the one they like best, then refines it with the designer to reach a final version.
4. Print-On-Demand Marketplaces
There are multiple print-on-demand (POD) services where you can upload your work and list it for sale on their marketplaces. The most popular ones include:
Redbubble
Society6
Zazzle
With these platforms, buyers can have your work printed on products like shirts, mugs, tote bags and tapestries. You receive a payout through the platform so you don't need to worry about invoicing or managing orders.
5. Selling Templates
Another route for graphic designers, especially those wondering how to make money with logo design, is to create customizable logo templates.
In the template, you provide design elements like icons, graphics, and a font, and the buyer can drop in their brand name and other personalizing elements. You can sell logo templates through your own website or through an online marketplace like Etsy.
6. Printables
As their name implies, printables are printable pieces of art.
You can sell wall art, stickers, and illustrations as printable art. These can be sold—either by uploading existing designs or accepting commissions for custom work—on Etsy and other platforms for creators.
7. Collaborations with Other Creatives
Whether you're a brand-new designer or you've got a few years under your belt, building and maintaining a robust professional network is one of the most profitable ways to invest in your career.
Connect with other creatives, such as writers, illustrators, musicians, animators, and even fellow graphic designers, through in-person networking events, social media, and other online and offline venues for connecting with the creative community.
By building a creative network, you open pathways for:
Client referrals
Collaborative work
Bartering services
Introductions to employers, clients, and other opportunities
8. Monetized Content
This last strategy is somewhat tangential, as it doesn't involve selling your actual design work.
Rather, it involves building an audience as a designer and creating content you can monetize. There are lots of ways to monetize online content, including:
Ad revenue
Premium subscriptions offering bonus content and other perks
Affiliate marketing
Sponsorships
Finally, another way to make money with graphic design is traditional employment.
Platforms like LinkedIn and Indeed list jobs and apprenticeships with employers seeking graphic designers. You can find part-time and full-time jobs with a range of salaries on these platforms.
It's Time to Earn Money Online Designing
When you can earn money online designing, you open up a new income stream for yourself.
Whether this becomes your full-time career or a side hustle is completely up to you. Some designers enjoy having the freedom to work on projects they enjoy while working unrelated jobs to cover their expenses. Others strive to earn a living doing what they love, so they learn how to make money with logo design or other kinds of graphic design and build entire careers on this skill set.
If earning money through graphic design is one of your goals, make it a priority to continually improve your design skills.
By the way, this blog, Self-Made Designer, has many top-notch, free resources to get you started.
Improving your skills and increasing your skill set will make you a more versatile, valuable designer, which means you can charge a higher rate for your services or earn a higher salary.
MY NEW BOOK
The Accelerated Graphic Designer
A Proven Shortcut for Learning Graphic Design Once and For All
Stop wasting time learning unnecessary skills from random tutorials and start learning what matters the most in design.