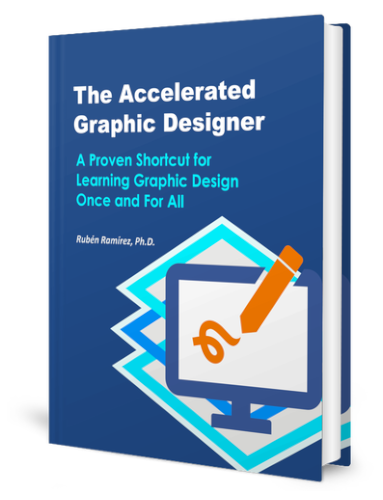 It's Not Too Late to Learn Graphic Design
If You Have the Right Approach
Learn only the most important graphic design rules that will take you from beginner to professional
Unlock the building blocks of design that will allow you to create effective compositions, even if you don't have software skills yet
Gain confidence in your designs and develop a process that you can apply to any design situation
Transform your career path and become an effective graphic designer in the shortest amount of time possible
Learn the Skills that Will Make You an Effective Graphic Designer
And It's All in This Short Book
Real Student Results:
I recently began a graphic design course and on my first homework I was mute. I didn't understand what he wanted from me. I purchased your book and 3 days later I completed my task and sent it to the teacher. His reply? "Wow! You really put some effort into this. Well done. Bravo!"
F. Mitea
Purchased Aug. 2023
You Can Learn Graphic Design From Home, On Your Own
I know how you feel because I've been there. You need to learn graphic design, but getting there is not a straight path. Maybe you need to:
Change your career
Earn extra income on the side
Finally be able to be creative and have a creative outlet in your life
And perhaps you feel:
Frustrated
Unmotivated
Confused
Because you are facing obstacles such as:
Lack of commitment
Software is too difficult
Selecting and organizing learning resources
Progress is slow and time-consuming
Trust me: I've experienced these obstacles myself because I too had to learn graphic design on my own.
What You'll Learn With This Book
This book will teach you the fundamental rules that apply to any form of graphic design, which will make you a confident and effective designer.
You Will Learn:
What graphic design really is and why you can become a graphic designer
An approach to staying motivated and on track
The main building blocks of graphics and how to apply them
The only graphic design theory you'll need to become an effective designer
An actionable plan to get you started in graphic design software with resources
Who is This Book For
I wrote this book especially for those learning graphic design on their own. It provides a clear and easy to understand approach to self-learning graphic design and provides you with the knowledge that allowed me to become an effective graphic designer fairly quickly.
However, anyone interested in truly learning graphic design will benefit from this book because it teaches you what everyone else overlooks: the foundations of design.
This book is for:
Self-taught graphic designers, especially those who feel lost and frustrated
Beginner graphic designers who are just starting their journey
More experienced designers who might have software skills but don't really understand how to design effectively
Artists and creative people who want to improve their compositions or better understand how to make beautiful things
The Book: 4 parts, 10 chapters, 166 pages, Over 100 Images…
PART 01 – Learning Graphic Design on Your Own
CHAPTER 1: It's Possible to Learn Graphic Design on Your Own (If You Know How)
CHAPTER 2: My Promise: A Shortcut to Learning Graphic Design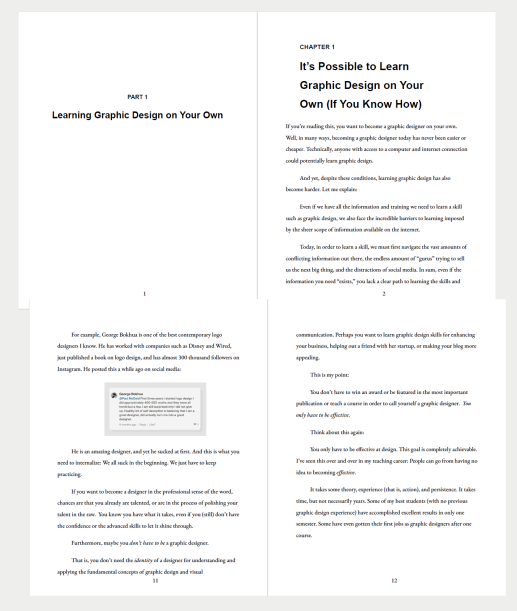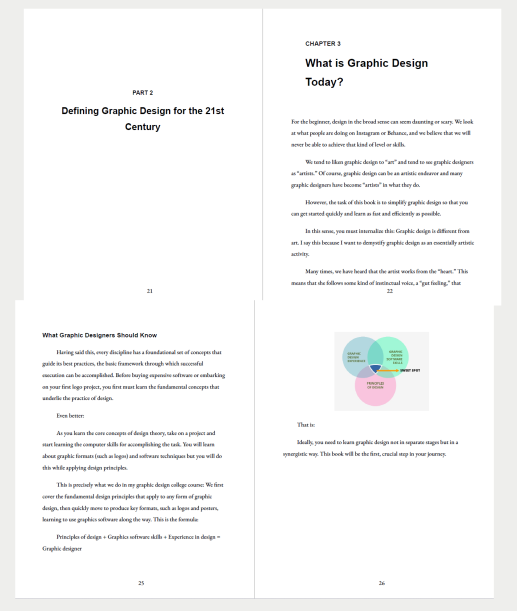 PART 2 – Defining Graphic Design for the 21st Century
CHAPTER 3: What is Graphic Design Today?
CHAPTER 4: What Skills Do You Need to Become a Graphic Designer?
PART 3 – The 80/20 of Graphic Design Theory
CHAPTER 5: Learning to See As a Designer
CHAPTER 6: Elements of Design: Building Blocks of Perception
CHAPTER 7: The Essential Principles of Graphic Design
CHAPTER 8: The Six Main Design Principles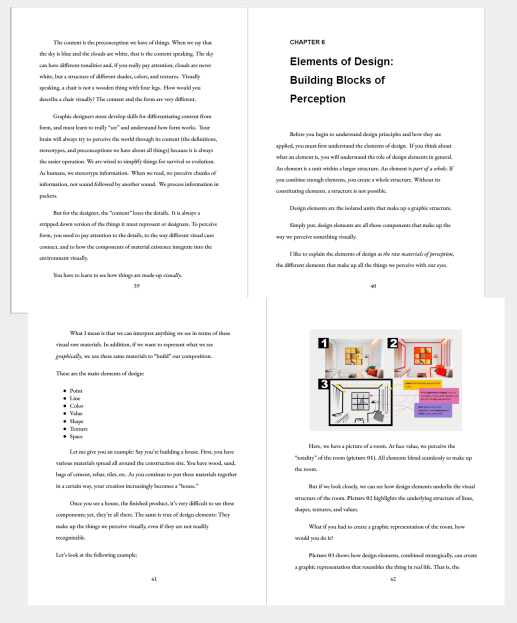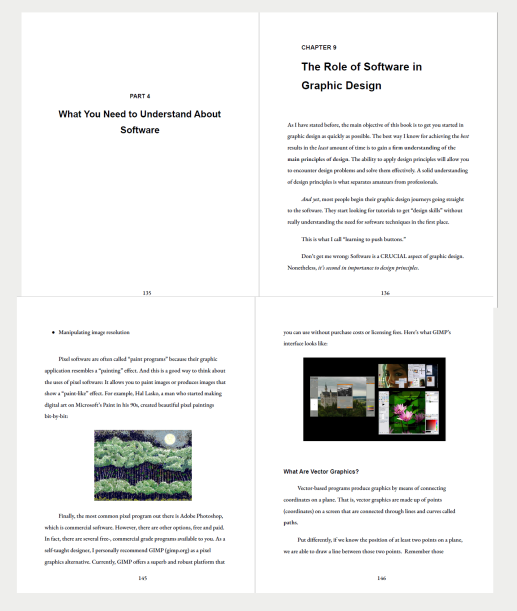 PART 4 – What You Need to Understand About Software
CHAPTER 9: The Role of Software in Graphic Design
CHAPTER 10: Which Software to Use at the Beginning
Sounds Good, But Who Am I?
My name is Ruben: I'm a university professor and founder of selfmadedesigner.com, a blog I started to help my students learn graphic design.
In 2007, I had two choices: Learn graphic design and web development on my own or be left behind in my field.
I started learning graphic design the hard way, not knowing where to start or what to focus on.
I finally realized that the only way to learn graphic design effectively is to master the fundamental principles of design, regardless of software skills or formats.
This is the key, and it's all in this short book.
Today, after teaching myself and hundreds of students to become confident and effective graphic designers, I lay out the essential skills you need to master to:
Get confident in any type of graphic design, be it logos, posters, business cards, or websites
Learn software skills with purpose, focusing on what to do instead of how to do it
Acquire a blueprint for learning graphic design in the long term, with commitment and results
I use clear and simple explanations, with real-world examples, to teach you the only graphic design rules you'll need to become a real designer.
30-Day Money Back Guarantee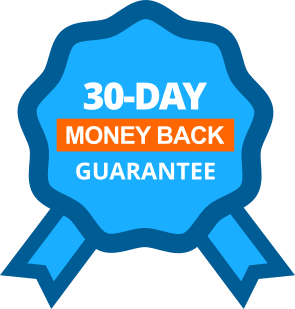 My objective is to teach you the only rules of graphic design you'll ever need to become an effective graphic designer in the shortest time possible. After years of successfully teaching graphic design, I truly believe that this book will be the answer you've been looking for.
However, if for any reason you believe this book is not for you, I will gladly send you a refund within 30 days of your purchase. Just send me an email to theselfmadedesigner@gmail.com.
Get Your Copy of
The Accelerated Graphic Designer Now
A Proven Shortcut for Learning Graphic Design Once and For All