One of the best ways for learning graphic design and improving your design skills is looking at other people's work.
Instagram has become an excellent tool for learning graphic design given its emphasis on beautiful images and its scrollable interface.
In this post, I show you 37 excellent Instagram accounts that will help you learn graphic design and provide you with daily inspiration.
I cover a wide-range of graphic design accounts on Instagram, featuring topics such as logo design, brand design, logo creation, and design principles, including must-follow graphic designer accounts.
These are the 37 Instagram graphic accounts that I personally follow and recommend:
MY NEW BOOK
The Accelerated Graphic Designer
A Proven Shortcut for Learning Graphic Design Once and For All
Stop wasting time learning unnecessary skills from random tutorials and start learning what matters the most in design.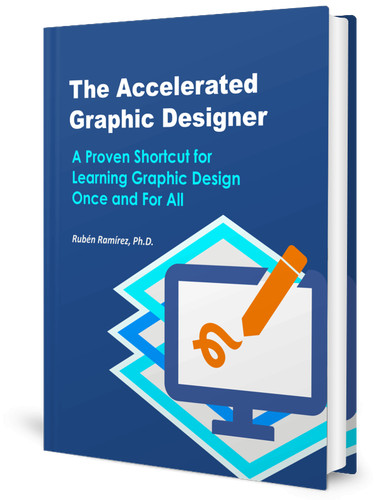 Instagram Accounts for Learning Graphic Design
1. Learn Logo Design (@learnlogodesign)
This account uniquely showcases the logo process, which is actually an excellent resource for learning logo design by example. A must-follow.
2.Logo Designer's Community (@logo_lesson)

Excellent account featuring a daily lesson about logo design. Great for learning how professionals create logos.
3. Logos By Nick (@itslogosbynick)

Just one of the best content creators out there teaching how to use vector graphics software, especially Inkscape. Follow him on YouTube, you will learn a lot!
4. Davies Media Design (@daviesmediadesign)

This is my go-to-guy when I need pixel graphics tutorials and problem solving (which is not my forté!). He also has an excellent YouTube channel.

Logo Books is a bookshop, publisher, and editor of books dedicated to logo and brand design. This is a heart place to look at classic, useful, and cutting-edge books on graphic design.
6. Int'l Council of Design (@theicod)

International design organization, featuring world-renowned designers and artists.
Logo Design Inspiration
7. Logo Inspirations (@logoinspirations)

Very popular account featuring amazing logos from their community of logo designers.
8. Branding, Logos & Design Inspo (@logos.ai)

Branding, logos and design inspiration with an emphasis on designs created with Adobe illustrator.
9. Logo Positive (@logopositive)

Excellent account showing great logos in context.

Account posting amazing logo work and occasionally recommending tools and tips.
11. Soviet Logos (@soviet_logos)

Super interesting account "gathering, preserving and publishing logos created in the USSR." It features vintage logos that have a distinct feel.

Popular account featuring top-notch logos and logo processes.

You can find lots of icons and other assets here, but they also post a lot of tutorials and step-by-step processes.
14. Badge, illustration & logo (@badgedesign)

This account only shows badge designs, which are actually hard to make. I've seen truly amazing work here. Highly recommended.
Graphic Design Inspiration
15. Graphic Design Treasures (@pirategraphic)

Account posting daily inspiration, focusing on playful icon design. As they say, "Follow to become a pirate and get daily graphic art and design treasures"!
16. Illustate: The Art Exchange (@illustate)

Illustate is a page for showcasing the work of upcoming artists on instagram. Great for discovering emerging designers from the web.
17. Simply Cool Design 💫 (@simply.cool.design)

Get your creative juices with daily inspiration from this well-regarded account. TONS of creative and mind-blowing design.
18. Vanila Design (@vanila.design)

Top-of-the-line account showing only amazing graphics. Excellent for professional inspiration.
19. The TAX Collection (@taxcollection)

This account features super creative, even crazy work by artists around the world. Not to miss.
20. D.Signers Products (@d.signers_in)

Account featuring beautiful product, industrial, and architectural design. Just a great place for learning design principles in general.
21. GRAPHIC • DESIGN (@graphicroozane)
Another great account showing hyper-creative graphic design. A lot of crazy photoshop work here.
22. The Design Tip (@thedesigntip)

Daily design inspiration with funny, clever graphic designs.
Branding and Professional Advice
23. gosmartpress.com (@gosmartpress)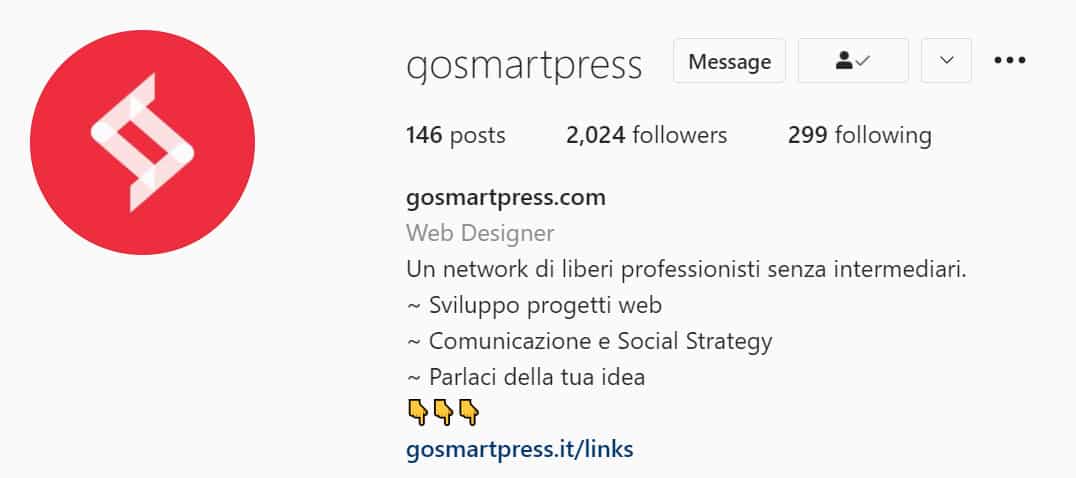 Italian-based designer network featuring professional graphic design campaigns. Excellent for taking a look at how a studio produces design for clients.
24. CBA – Design Agency (@cba_design)

Real design agency showing professional grade work within real campaigns.
25. Melinda Livsey—Brand Strategy (@melindalivsey)

Melinda Livsey shares super informative posts on brand strategy and the graphic design profession in general, with excellent advice, hacks, and knowledge of professional design.
26. Tidal Creative (@tidalcreative)
Australia-based graphic design studio specializing in branding, packaging, print, illustration and web design. Excellent account for looking at real-world, professional product and packaging design.
27. BrankiS | Designer & Developer (@branki.s)

Brankin.S is a UI/UX designer and web developer from Serbia featuring well-designed phone-app interfaces. Good place for learning UX design.
Graphic Designers to Follow on Instagram

Account of type designer and lettering artist Rafael Serra. You will be amazed by his transformations of famous logos.
29. Aaron James Draplin (@draplin)

Draplin is kind of like a rock star in graphic design. His bold, vector-heavy designs and logos are just awesome. He's also a nice guy.
30. Brenden Goodcuff (@goodcuff.design)

Amazing work by Brenden Goocuff. Lots of iconic logos, typography, and bold design.
31. Raffaele Nicoletta (@raffaele.nicoletta)

Incredibly talented Italian designer focusing on icon design.

Amazing work by award-winning designer Breno Bitencourt. Lots of gorgeous vector illustrations.
33. Tamari (@tamari.chabukiani)

AMAZING designer from Tbilisi specializing in patterned, mind-blowing icons and logos. Excellent for learning geometry in vector graphics.
34. George Bokhua (@george_bokhua)

George Bokhua is a self-taught designer who creates amazing logos and icons using grids. He also teaches some top-notch classes on Skillshare.
35. Ellie Morris (@elliemdesign)

Ellie Morris is a graphic designer showcasing beautiful vector-based illustrations. Very artistic and talented.
36. MONICA AHANONU (@monicaahanonu)

Monica Ahanonu is an artist, illustrator, and designer who focuses on brilliant vector illustrations that have been showcased in prestigious publications, such as Vanity Fair.
37. Ozant Liuky | vector art (@ozantliuky)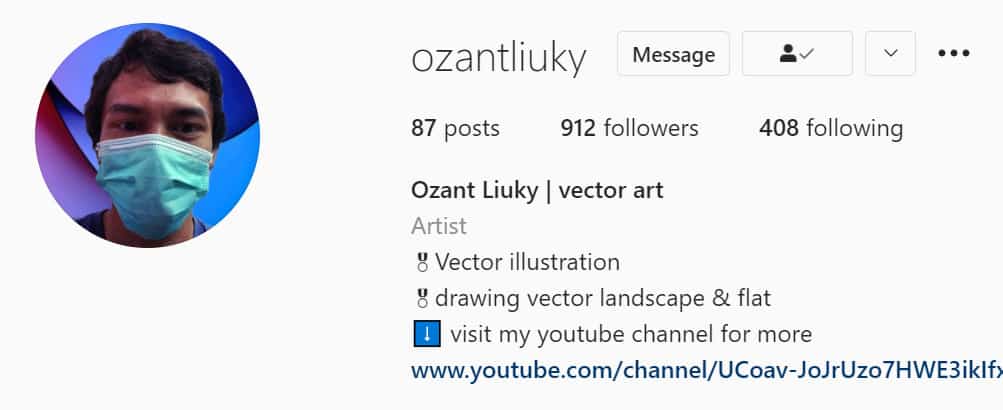 Amazing illustrations skills, mostly using the free software Inkscape.
MY NEW BOOK
The Accelerated Graphic Designer
A Proven Shortcut for Learning Graphic Design Once and For All
Stop wasting time learning unnecessary skills from random tutorials and start learning what matters the most in design.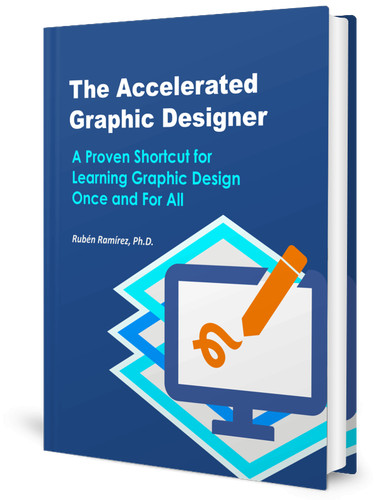 ---