In the US alone, a staggering 6 million students learn from the comfort of their homes through online courses.
Why?
Advances in course management technologies offer access to high-quality education in areas such as graphic design quickly and at a much lower cost than traditional education, sometimes even for free.
When it comes to graphic design, there are many excellent online graphic design courses for beginners, including low-cost courses and even exceptional free options.
In this extensive post, I have selected 27 high-quality course options with the beginner in mind, covering the foundational areas of graphic design.
After hours of research, these are 27 excellent online graphic design courses for beginners:
1. Graphic Design Masterclass
2. The Complete Graphic Design Theory for Beginners
3. Graphic Design Basics: Core Principles for Visual Design
4. Design Fundamentals: Layout and Composition
5. Typography That Works
6. The Basics of Print Design
7. The Basics of Print Design
8. Visual Identity Design
9. User Experience Design Fundamentals
10. Principles + Practices for Great UI Design
11. Inkscape Beginners Level
12. Introduction to Adobe Illustrator
13. Adobe Photoshop CC: The Complete Guide
14. Web Design for Beginners
15. Adobe Lightroom Classic CC
16. After Effects CC Class
17. Cinema 4D
18. Procreate for Beginners
19. Canva for Beginners
20. How to Take Pro Photos On Your iPhone
21. Developing a Creative Concept for Branding
22. Creative Production from Start to Finish
23. Brand Strategy And Design For Small Businesses
24. Learning Stop Motion Animation
25. Create a Graphic Design Portfolio
26. Social Media Mastery
27. Personal Branding
MY NEW BOOK
The Accelerated Graphic Designer
A Proven Shortcut for Learning Graphic Design Once and For All
Stop wasting time learning unnecessary skills from random tutorials and start learning what matters the most in design.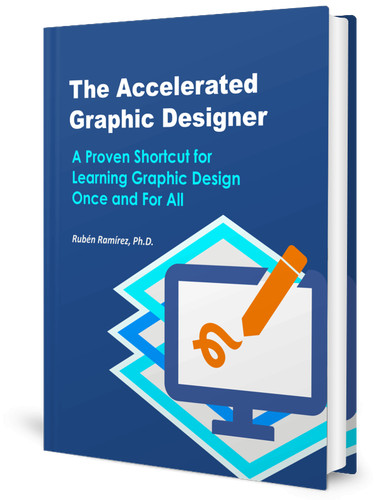 Why Study Graphic Design Online?
Studying graphic design online allows you to choose from a variety of options around your specific interest areas.
How?
You can target foundational areas crucial for becoming a graphic designer in a more focused way, such as design theory, pixel and vector graphics, layout, and composition. These targeted courses will allow you to learn the foundational skills and knowledge to launch your career as a graphic designer.
The benefits of studying online are countless: low cost, flexibility to learn at your own pace, faster learning, and even individualized attention.
Graphic design is broader than you think, and since choosing can be challenging, we've narrowed down the best 27 online graphic design courses for beginners so you can shorten your path to becoming a graphic designer online.
I will help you to find the best online graphic design courses for beginners.
Choosing a Graphic Design Online Course
Choosing your first online graphic design course can be tricky.
So:
Before deciding, you need to evaluate costs (if any), the software you will learn (paid options, such as Illustrator or Photoshop, or free options, such as Inkscape, Gimp, Canva, or Sketch), and what knowledge or skills a course will bring to your table.
When choosing a graphic design course, it is essential to understand where you are as a designer: beginner, intermediate, or expert.
As a beginner designer, you will focus your learning on foundational skills and knowledge to get you "up and running" as a graphic designer in the least amount of time possible.
For this, begin with the principles of graphic design and, from the very beginning, start to use and understand pixel and vector graphics software. From there, move on to specific design applications, such as logos, icons, and basic information design.
Luckily, there are a wide variety of course platforms to choose from, for every topic, budget, timeline, and skill level.
Udemy, Skillshare, Creative Live, Canva, and Learn from Fiverr offer world-class graphic design education and offer plenty of options to grow your career as a graphic designer.
Narrowing down your options gets you on the right path of learning.
27 Best Online Graphic Design Courses For Beginners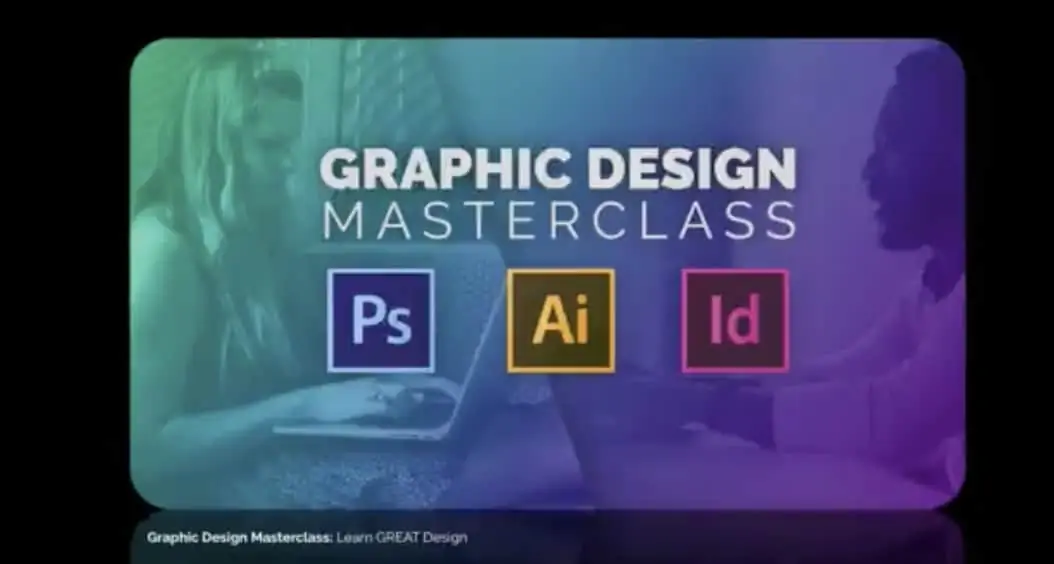 If you are exploring a career in graphic design, this comprehensive course is perfect for you. Udemy offers this class without prior requirements, designed to develop the essential skills and techniques of graphic design.
This masterclass covers everything you need to know to get started as a graphic designer. It will help you understand the decision-making process during a creative project, the importance of visual hierarchy, message communication, knowing your audience, and learning solutions for design problems.
The course covers Photoshop, Illustrator, InDesign, Design Theory, branding and logo design, and pixel and vector graphics software.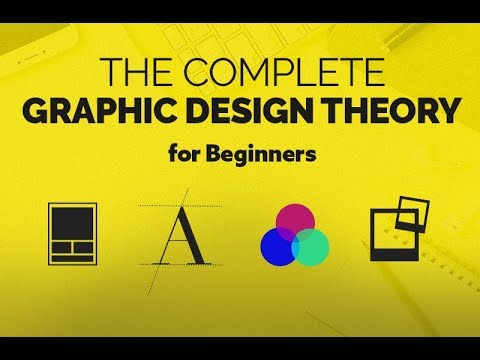 A complete beginner's guide to color theory, typography, branding, logo design, and much more.
This course offers a step-by-step approach that will give you a real-world experience of a graphic designer's work. Learn the basics of design and go from beginner to intermediate with one of Udemy's best-selling courses.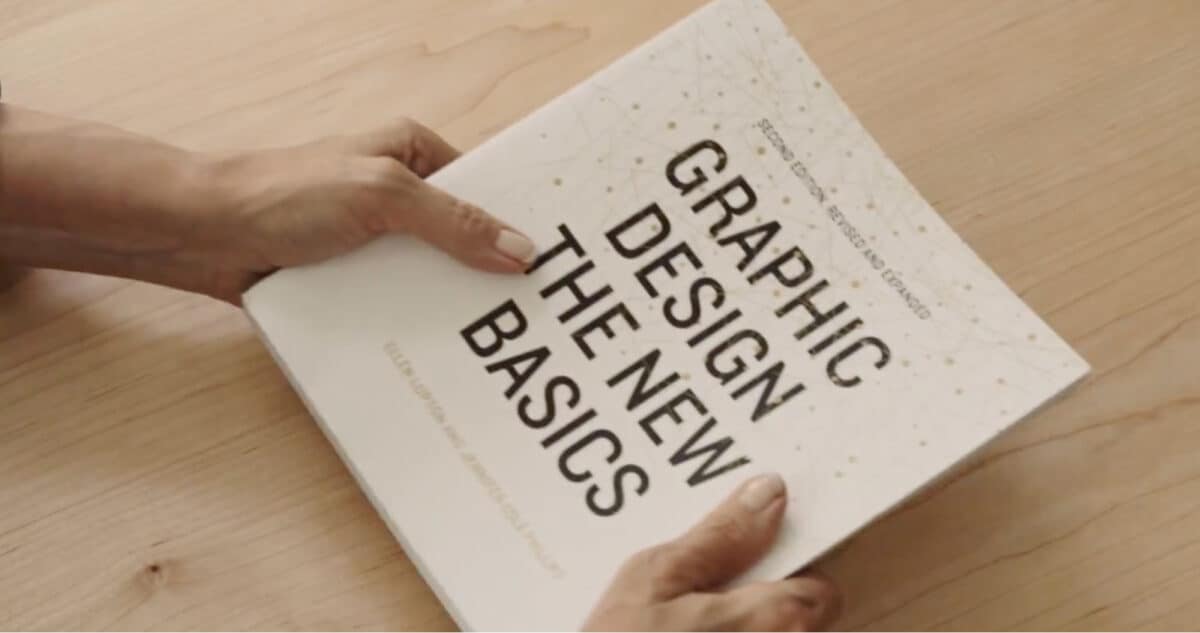 We chose this course because it teaches about scale, framing, grids, symmetry and asymmetry, and more. The results? A short course focused on the basic principles of functional design.
BONUS: It is curated by none other than acclaimed educator and author Ellen Lupton.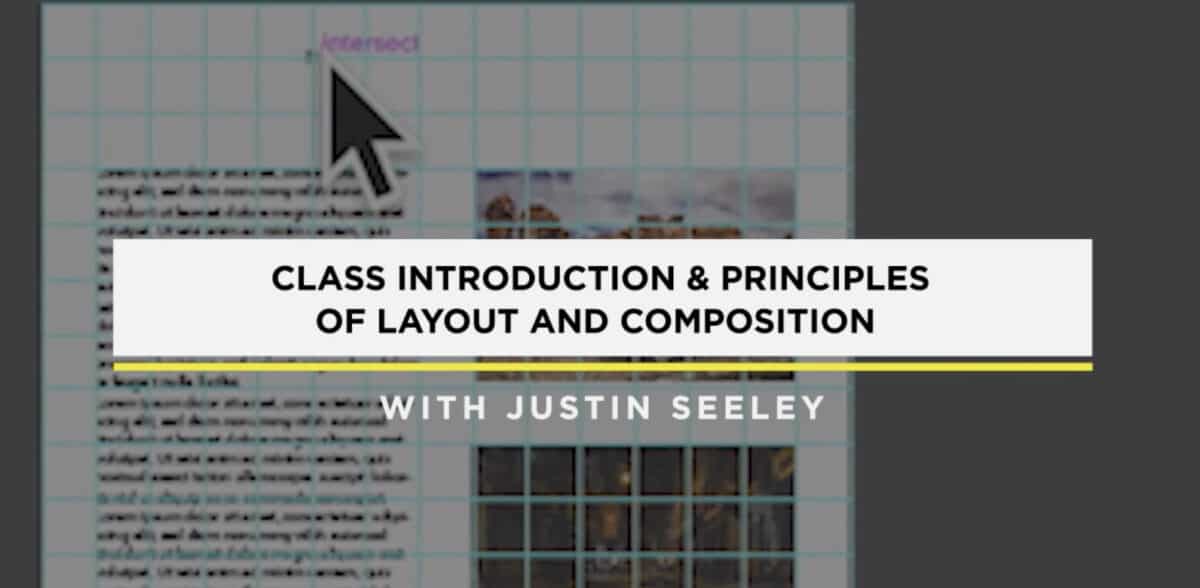 Learn the principles of layout and composition, balance and layout based on grids and area ratio. Assemble the perfect final design in this short class from Creative Live, created to teach you skills that ensure your compositions will look amazing.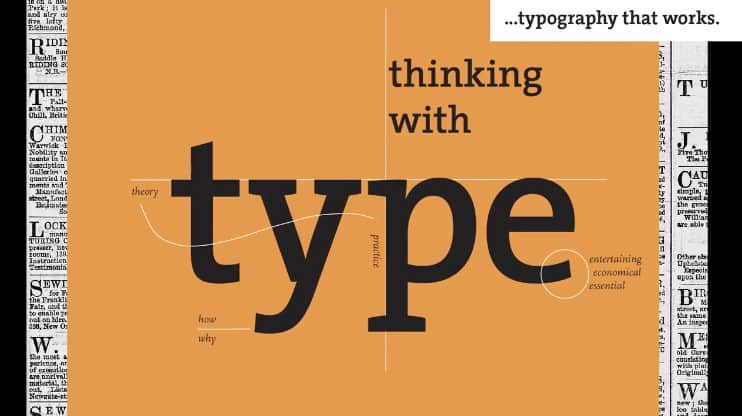 One of the most important aspects of graphic design is choosing the right typography. With this Skillshare course, you will learn to create clean and smart typography to please any reader. This is a ten-lesson class that will transform your text into great design.
BONUS: Also curated by Ellen Lupton.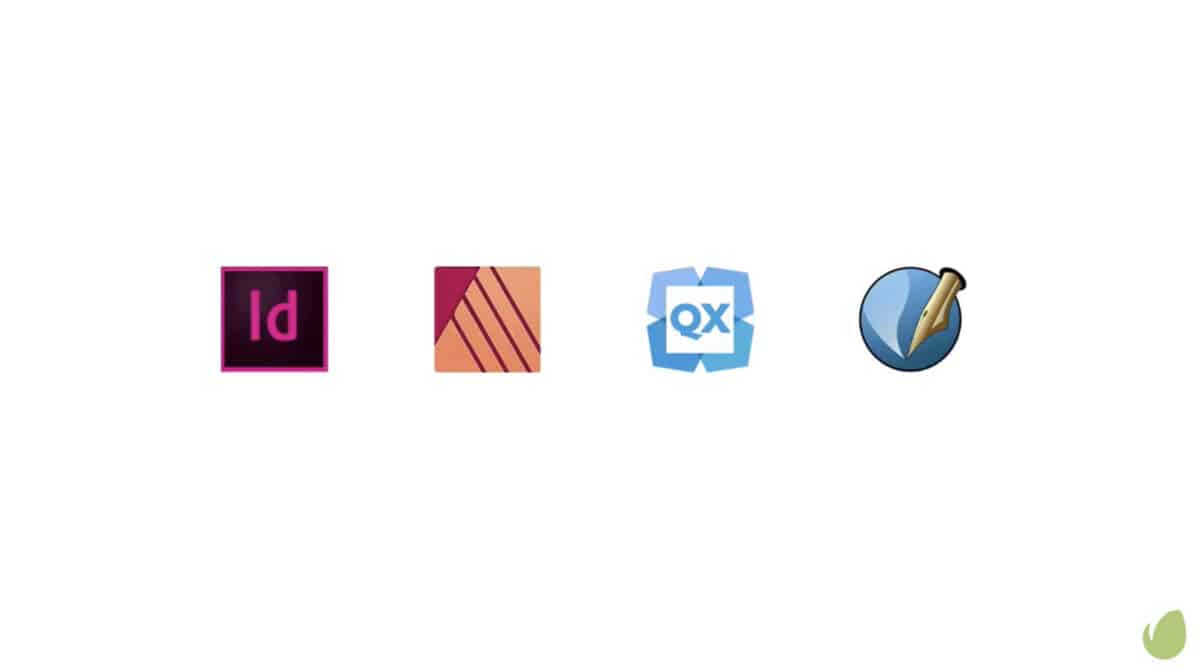 Learn all you need about print design with this free course. From setting up your workspace, structuring documents, typography composition, choice of color palette to getting familiar with different publishing software, such as Adobe InDesign and Affinity Publisher, and how to choose the right one from you.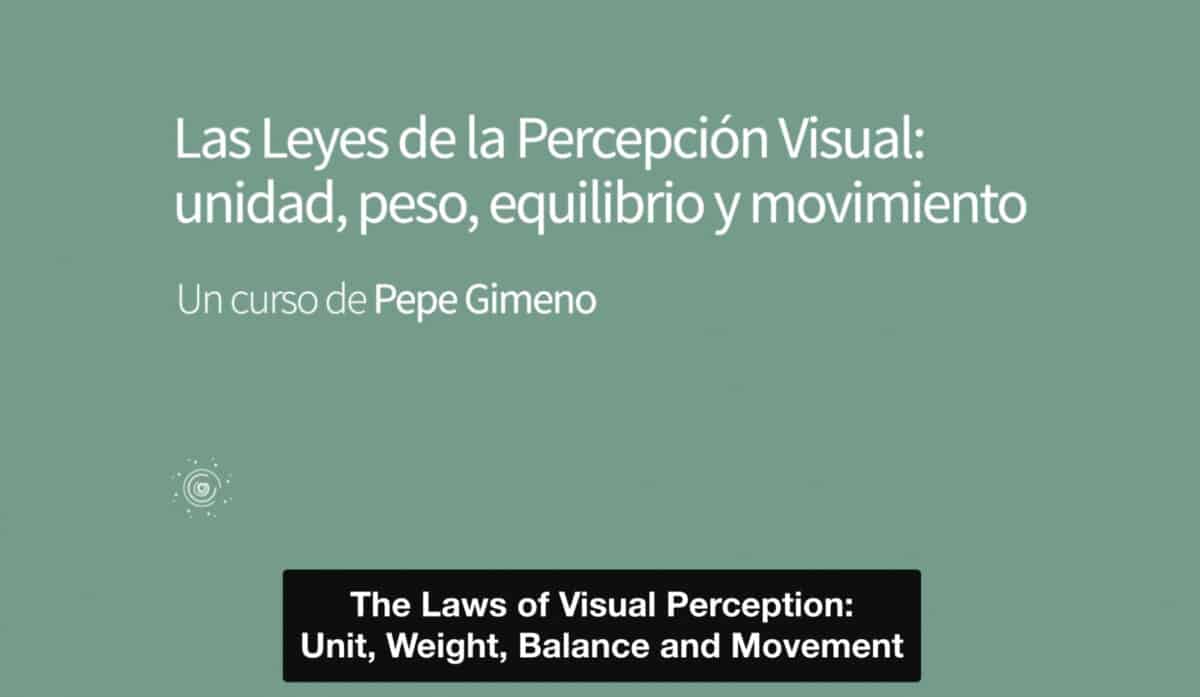 Before creating any type of design, you must understand the laws of visual perception and apply them correctly to each project. In this Domestika course, you will learn to compose, balance, and give movement to the story that your graphic design needs to tell. Everything you learn in this class can be applied to any creative project, regardless of discipline—a required course for assertive creativity.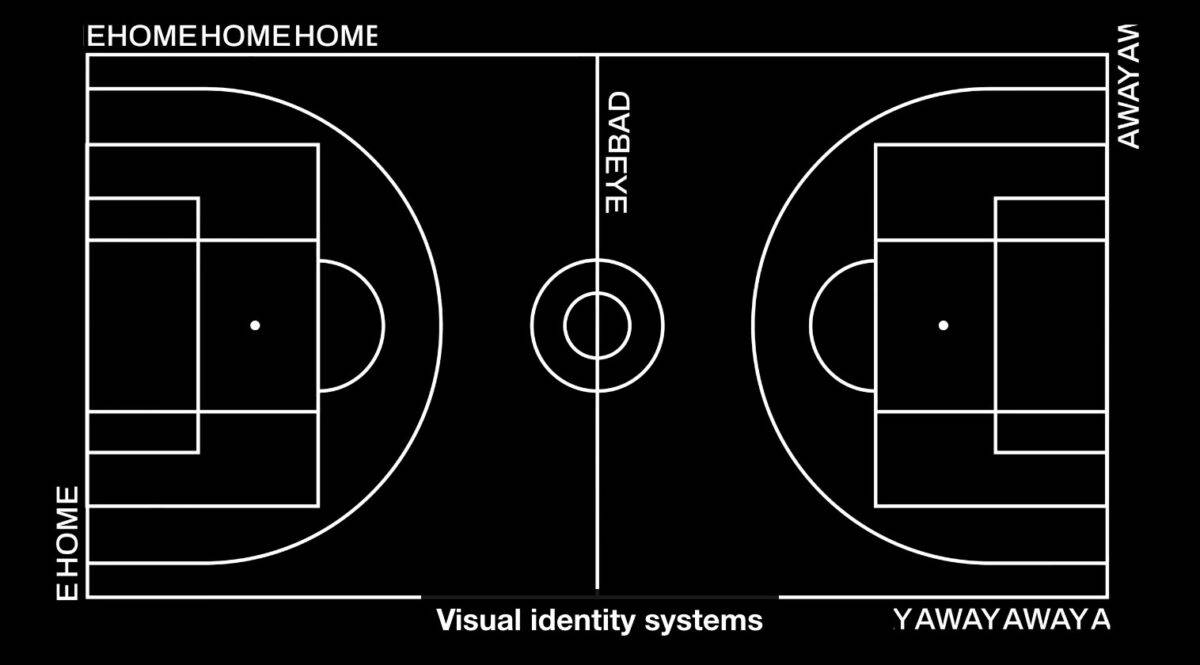 This course is focused on critical thinking and how to solve customer problems using visual identity. Beyond logos and colors, visual identity helps to represent concepts, brands, and people. Through geometric shapes, Marco Oggian at Domestika leads you to find the true essence of identity design.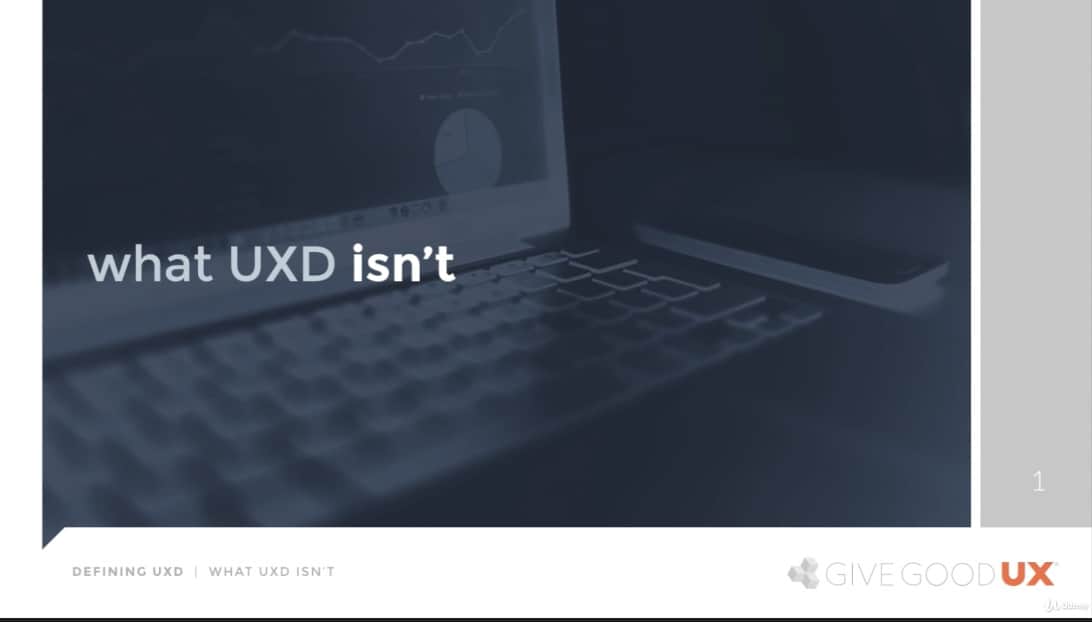 This Udemy class will help you design user-friendly web pages and mobile apps. Learn how to build a great user experience through research process, structures of visual design, strategy, A/B testing, and more. An option for those designers who want to tap into a growing sub-field of graphic design.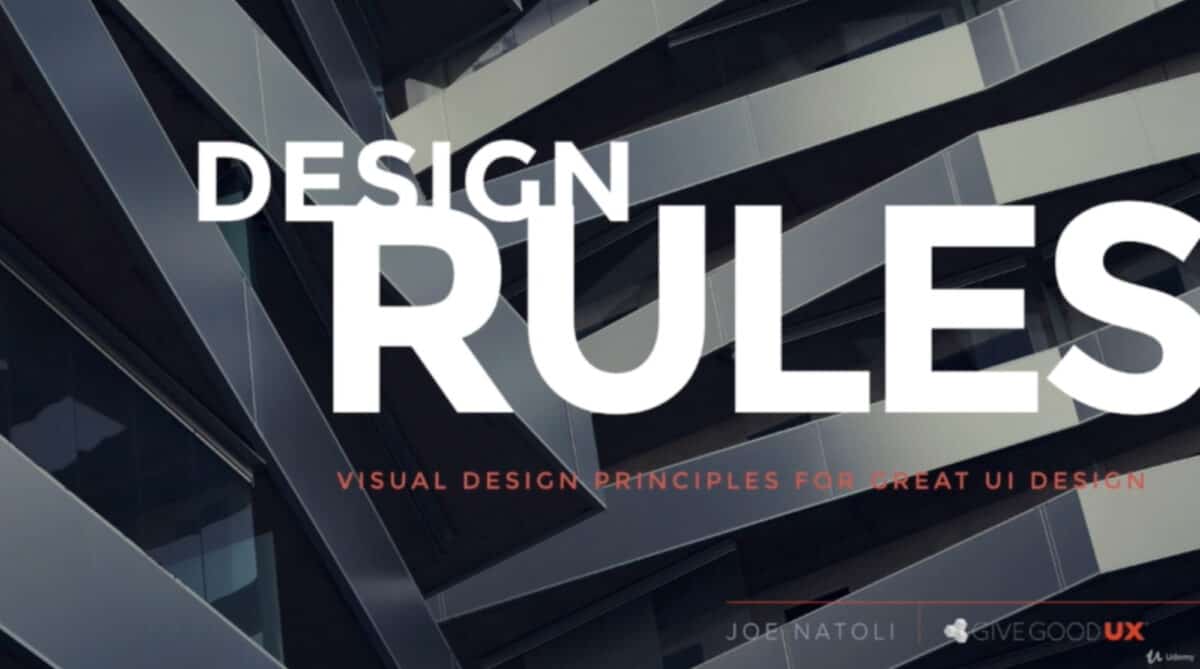 Learn how to design user interfaces for applications, sites, and systems with this 50-lesson course on rules for good UI design that can apply to anything you work with. From making good visual decisions to creating a more effortless user experience. All you need to make UI designs that effectively communicate with people.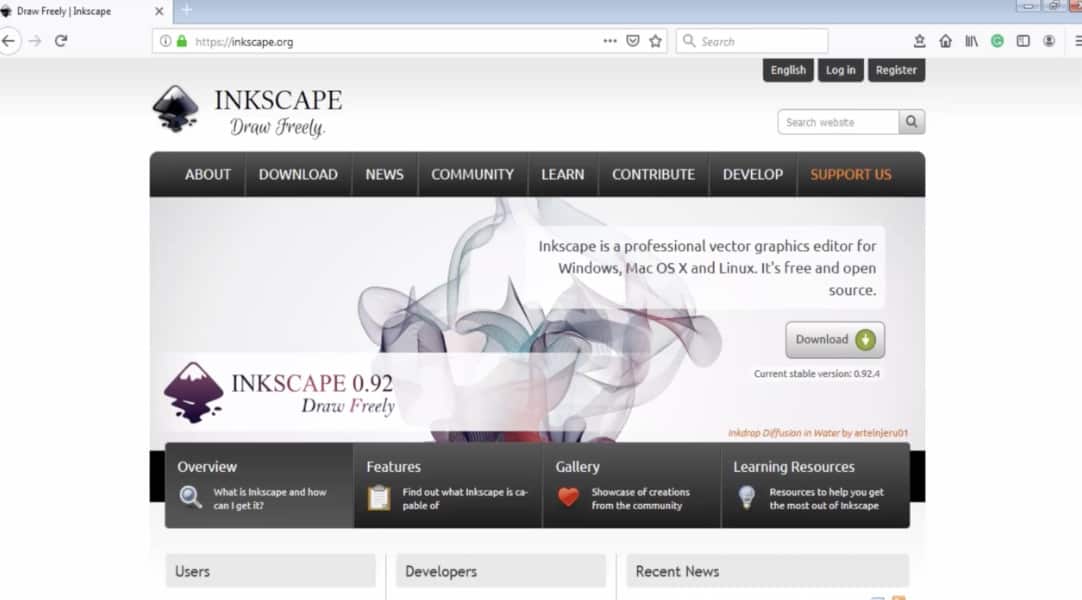 I personally use Inkscape and it is my top recommended software for beginners.
In this course, learn all about Inkscape's vector tools and how to navigate them with an easy-to-follow tutorial designed for beginners wanting to learn how to work with vectors. The Udemy course takes a step-by-step approach to show every aspect of the interface so that you can feel confident about creating and editing in Inkscape.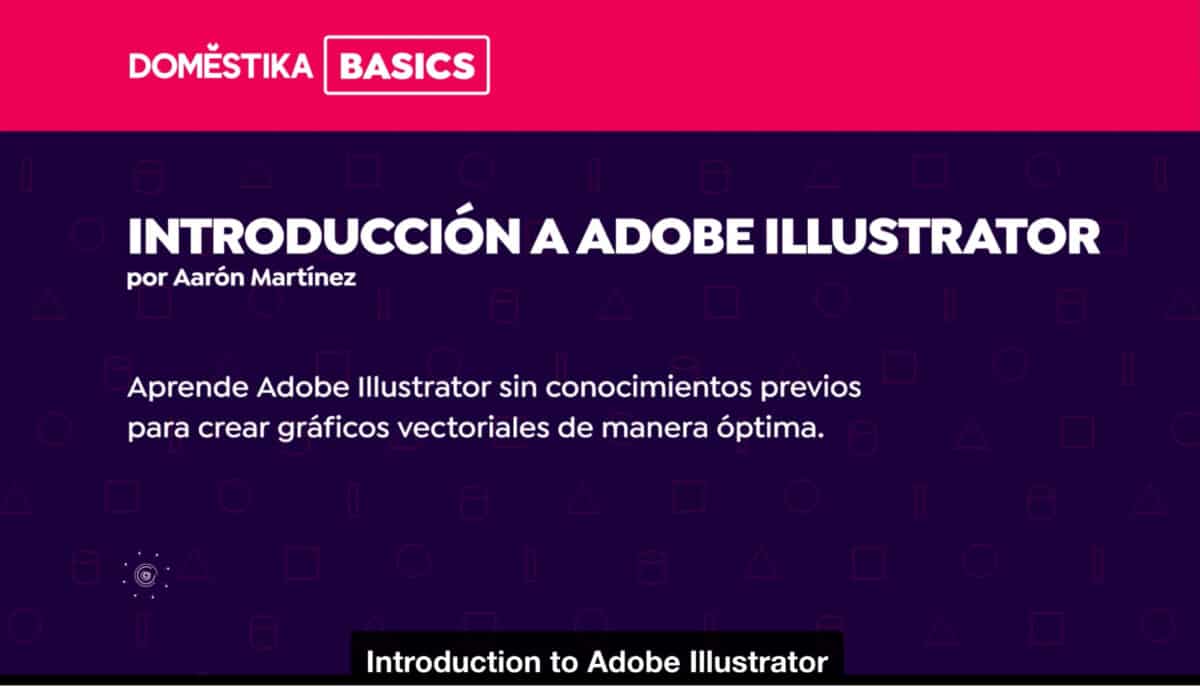 Adobe Illustrator is considered the standard vector software in professional settings. With this beginners Domestika course, you can take a step-by-step approach to Adobe Illustrator, understanding its tools and creating a project from scratch. At the end of the course, you will learn to manipulate objects, create complex shapes, manage typography, and customize your workspace according to your needs—an ideal course for beginners.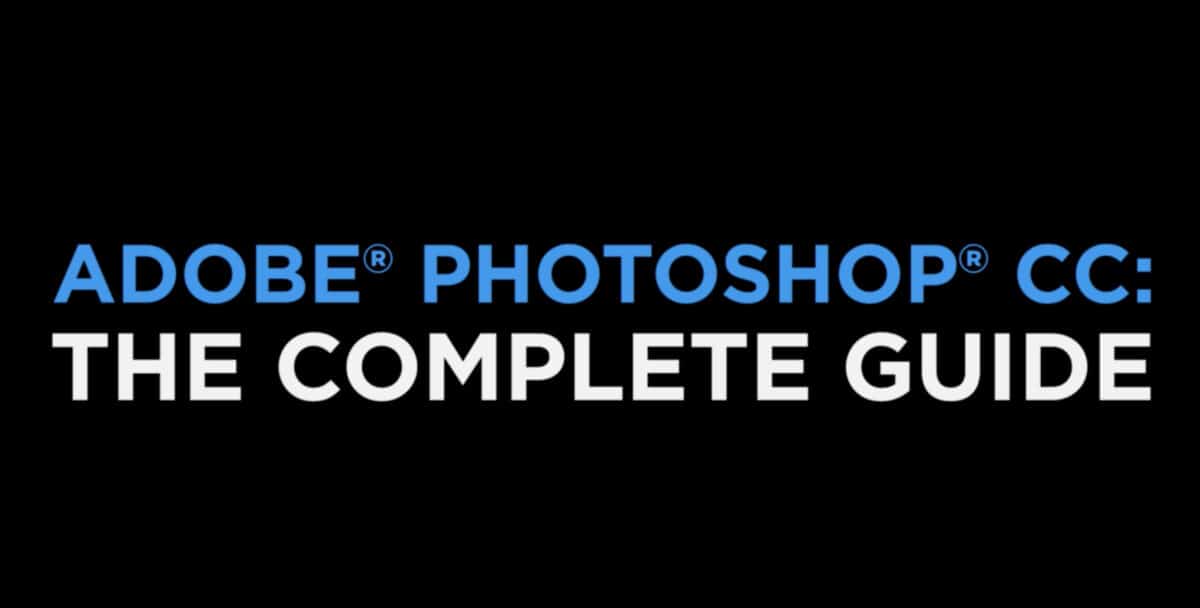 Become a Photoshop expert with this comprehensive Adobe Photoshop Creative Cloud course that takes you from beginner to expert. A complete guide from Creative Live in just 21 videos that teach you how to manipulate layers, color adjustment, layer masking to manipulate images, and blend modes to create cool effects. A class that will make mastering Photoshop easier than you think.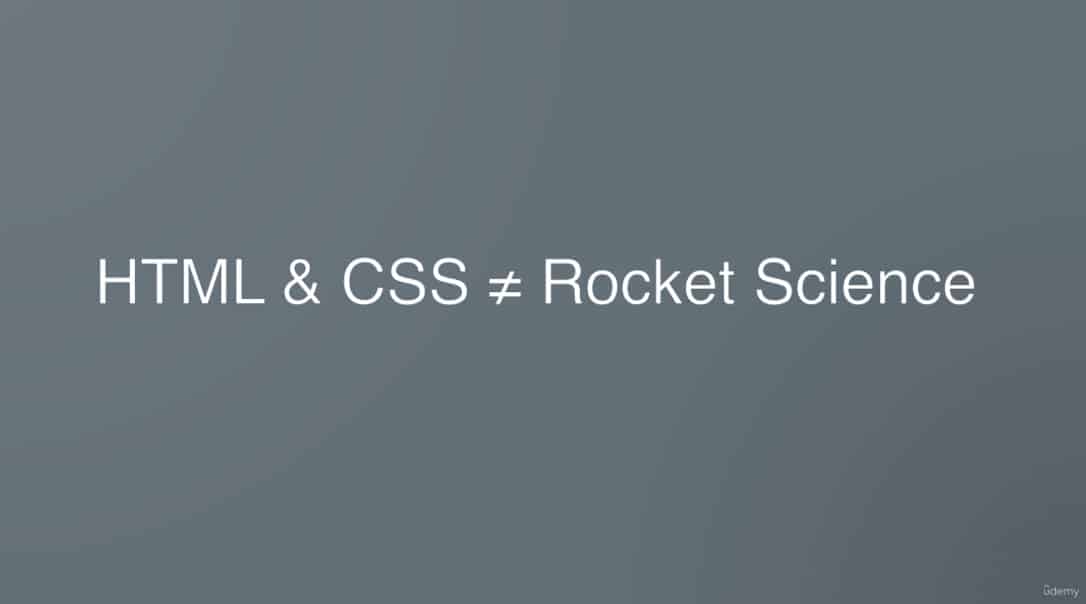 This Udemy course encourages graphic designers to venture into the path of web development and add new skills that help them grow their client base. This beginner's course on web design is structured to guide you to the process of website coding (HTML & CSS). Combine the creative aspects of graphic design with the more technical aspects of web development to expand your knowledge and career options.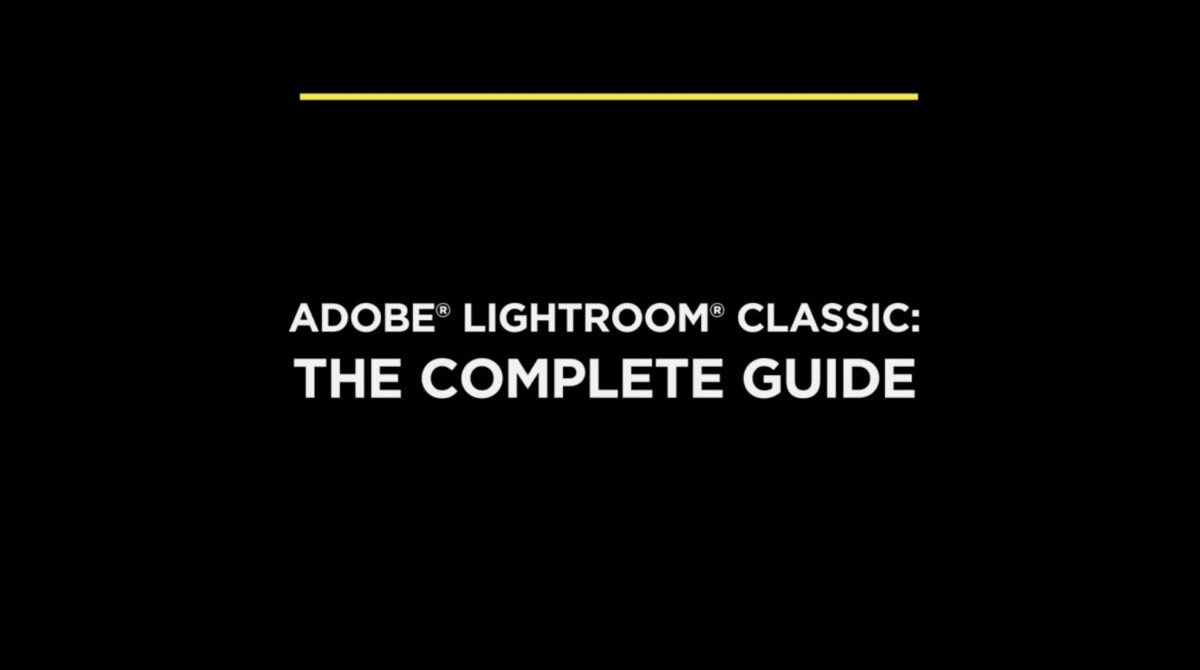 Learn everything you need to know in this comprehensive Adobe Lightroom Classic Creative Cloud course. Ben Wilmore at Creative Live will take you by the hand in the process of discovering the program, how to use all the tools, and give you the confidence to create images you'll be proud of. An excellent option for beginners: All the basics you'll need in one class.
Go from beginner to expert with this comprehensive Adobe After Effects course on Udemy, designed to help you become a professional in motion graphics, visual effects, and video compositing. Learn everything you need with detailed explanations of all the software's essential aspects.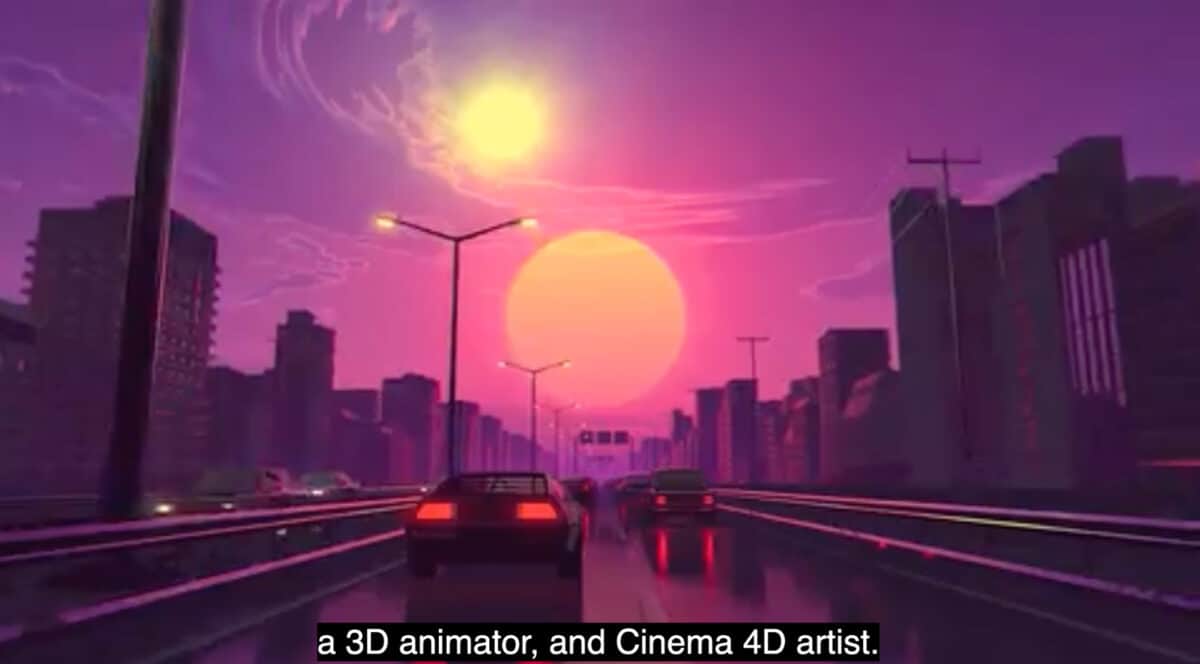 An eight-hour course focused on Cinema 4D, 3D animation and cinema software. This comprehensive Skillshare course will help you get around the program, learning to use the tools and create your own animations as a result.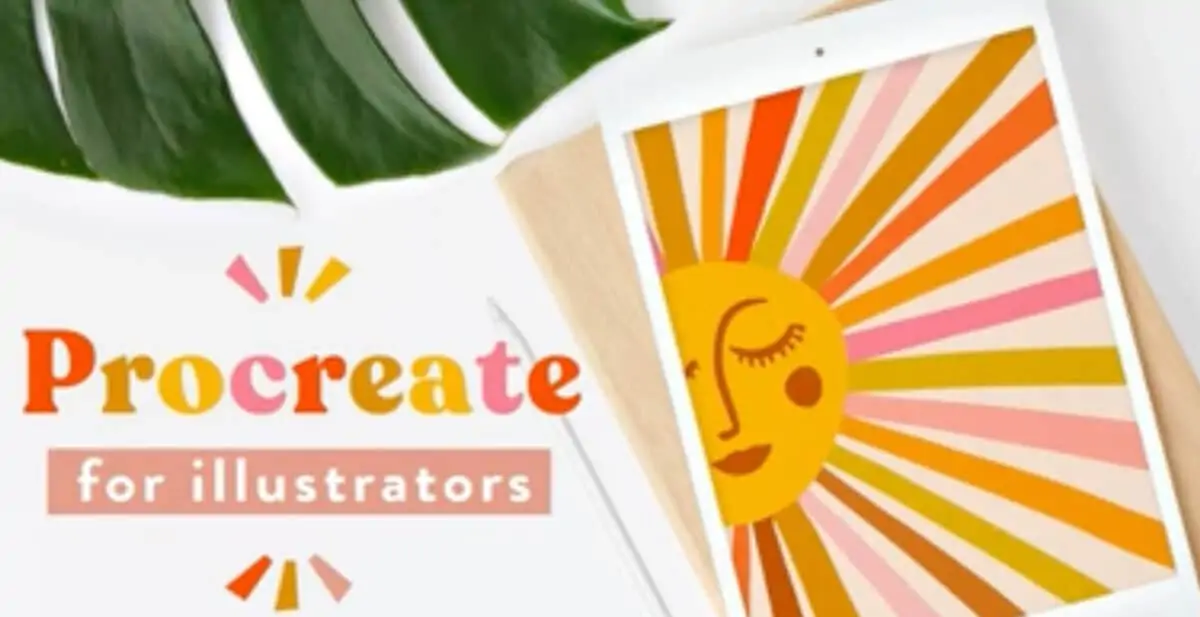 Learn quick and easy ways to make art using Procreate, a free app you can take anywhere. You'll only need an iPad and an Apple Pen to begin a graphic design journey with this accessible tool. This all-in-one Skillshare class will take you from the basics of the app to more advanced skills. You will create five projects to add to your artistic portfolio after taking the course. This class includes three packs of Procreate brushes and five custom palettes.
Canva is an online platform where you can create social media graphics. This app offers all the necessary elements you'll need to craft amazing designs, even if you are a beginner. Learn how to use the tools Canva offers with this short class and easily create content.
Enroll for free at Canva Design School.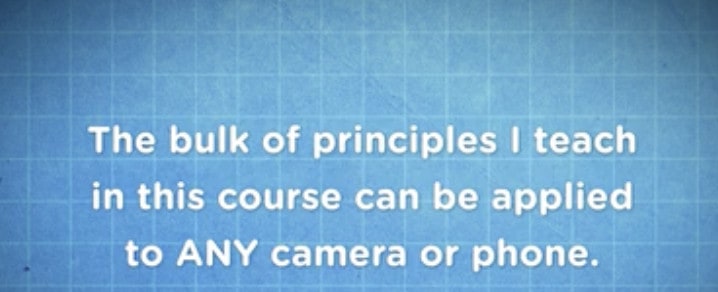 If you want to take professional photos, you don't need a lot of equipment but rather knowing how to use what you have.
This Skillshare short class guides those photography beginners to get the most out of their cell phones by learning how to take impressive photos with their iPhones.
Develop an eye for taking pictures in any situation by applying techniques such as angles, lighting, and editing processes with the free Lightroom version for your iPhone.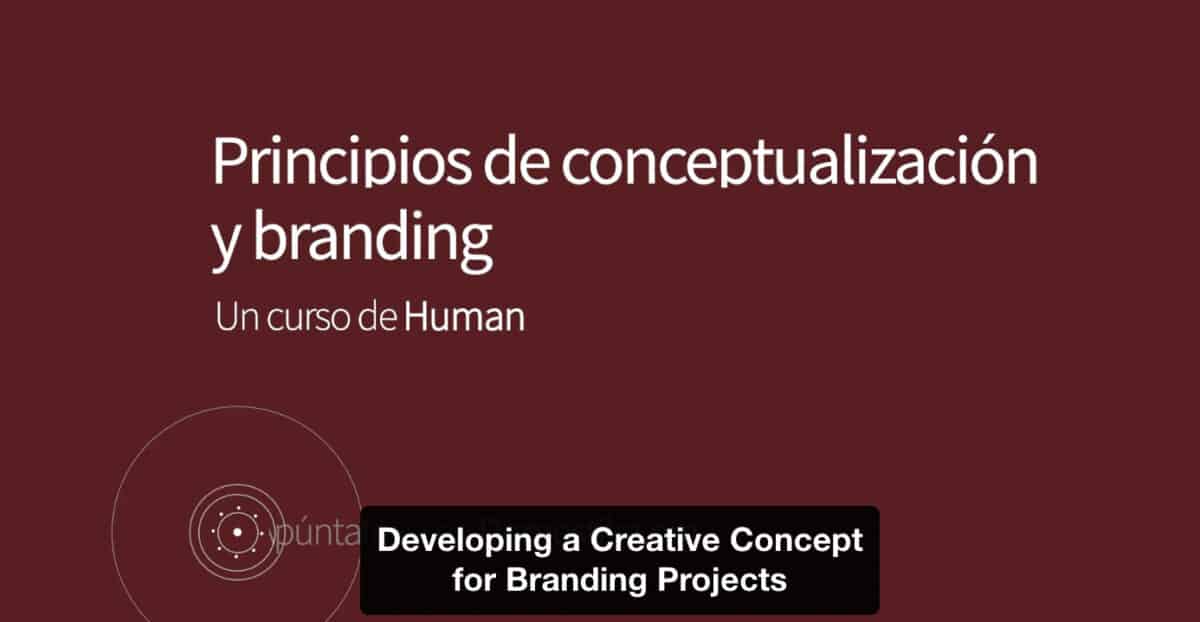 An awesome course in which you'll learn the process of creating captivating brands that establish close relationships with their users. Learn the basics of branding, strategy definition, and narrative and your designs will never lack a story to tell. This Domestika class requires basic knowledge of Illustrator.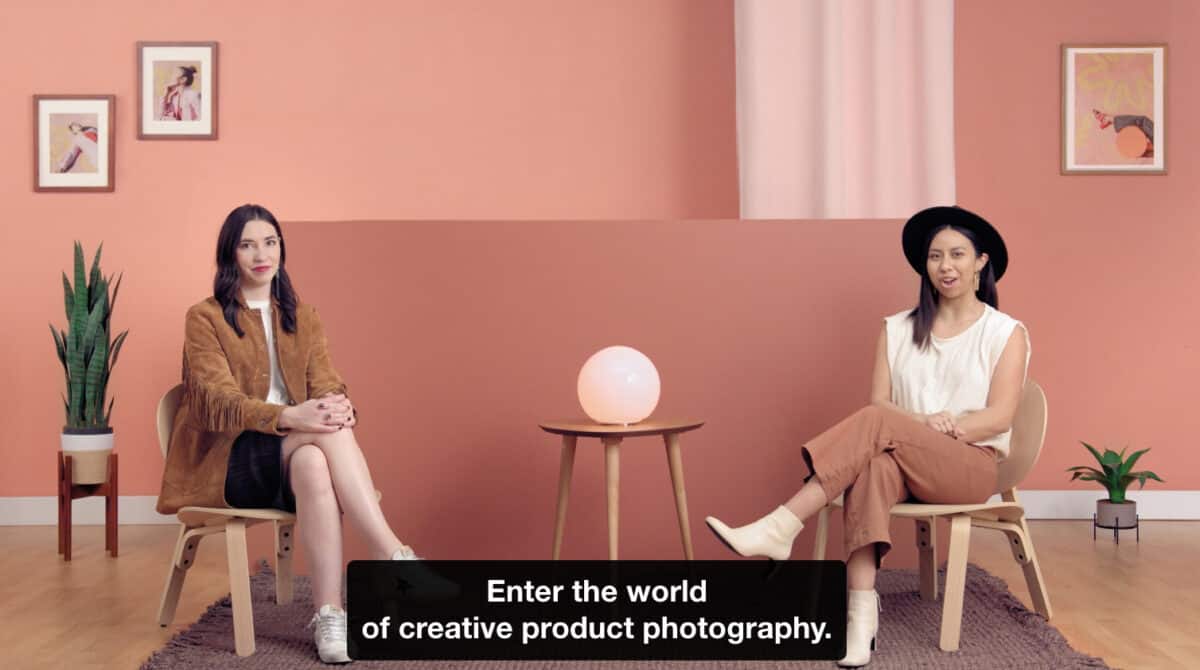 Great ideas are born when we open our eyes and see the world as inspiration. When we understand what a simple object can become, the possibilities are endless. This Domestika course is a guide to the process of creative product photo shooting. Implement the principles of photography, light, and shadows to transform a product into a work of art.
Learn all the steps involved in product photography: Design, color, editing, exporting, and more. The class requires a camera, computer, a product of your choice, and basic knowledge of photography and photoshop.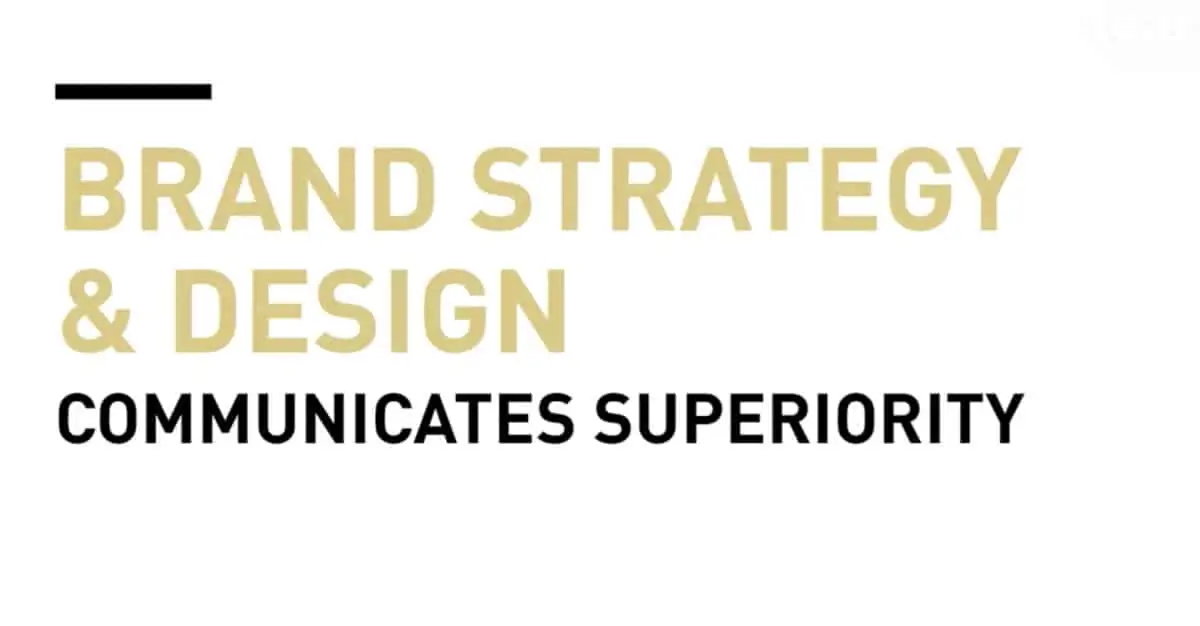 Through this Learn from Fiverr class, you will learn the importance of a good brand strategy, not only for your customer but for your own business. The class will teach you to create stand-out brand strategies, become a client's first choice for projects, and engage the audience with your unique designs.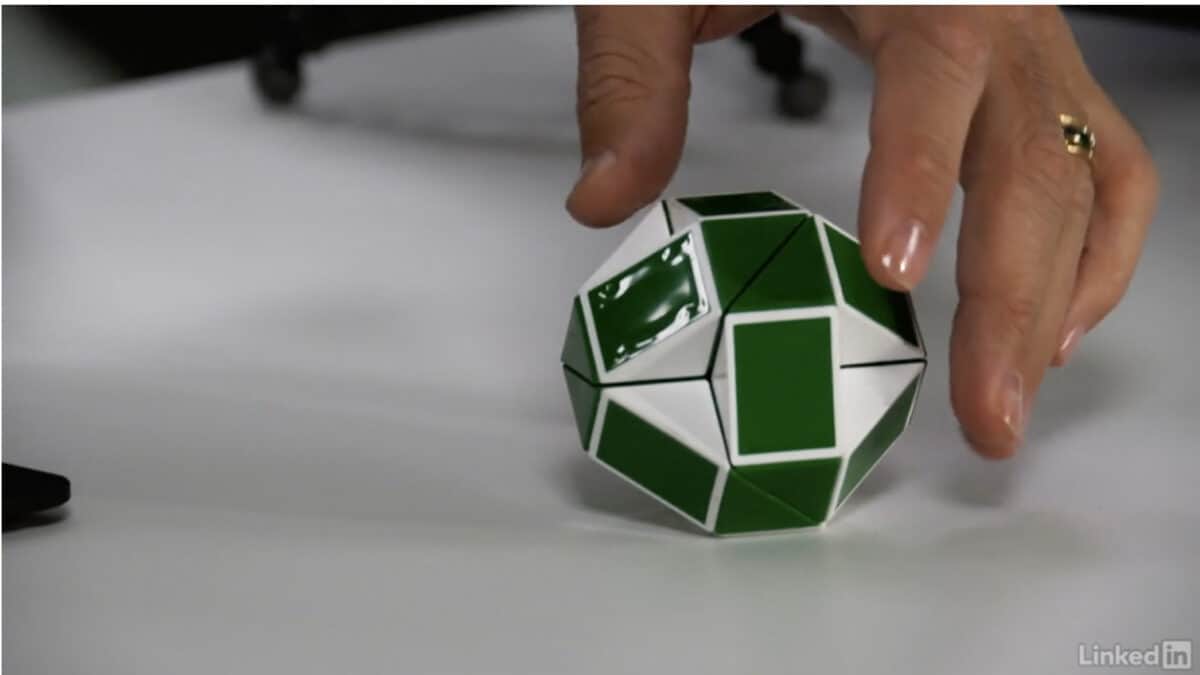 Whether you are looking for a creative hobby or expanding your professional skills, this LinkedIn course offers the skills and knowledge that will help you create your first stop motion movie.
You will learn how to shoot an initial sequence with an iPad, smartphone, or DSLR camera, and even how to assemble the product into a short animated movie with iMovie and iStopMotion app.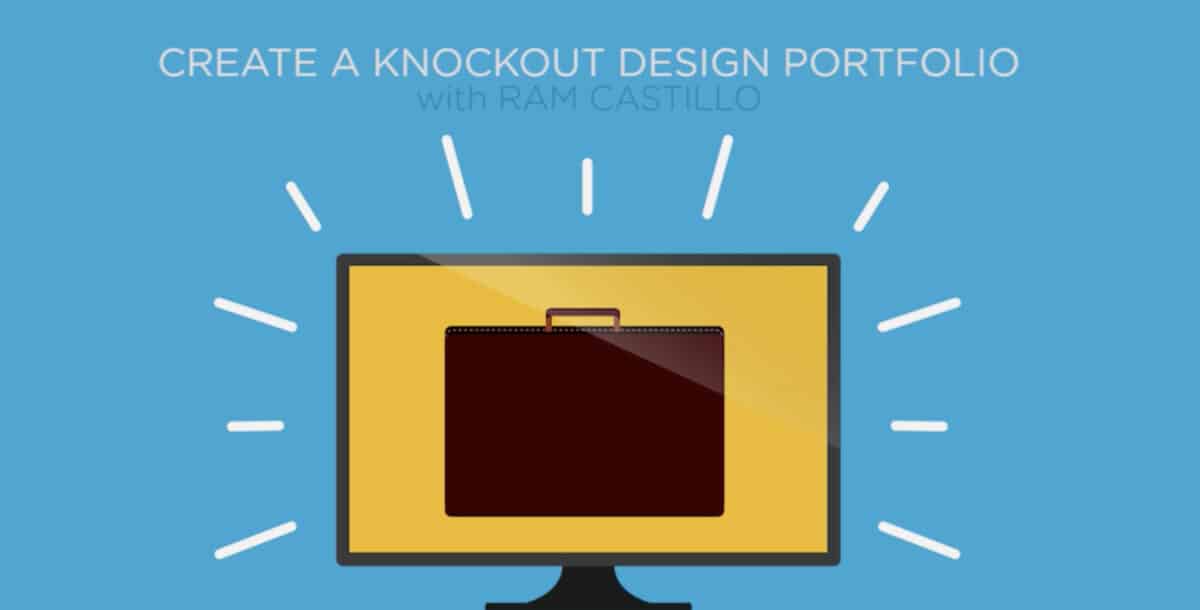 Your portfolio is an extension of your art: It is your business card.
Learn to design a portfolio that attracts potential clients and captures your artistic essence.
Develop your portfolio by following the four steps this course proposes: Personal and customer analysis, bringing your portfolio to life, and launching it correctly.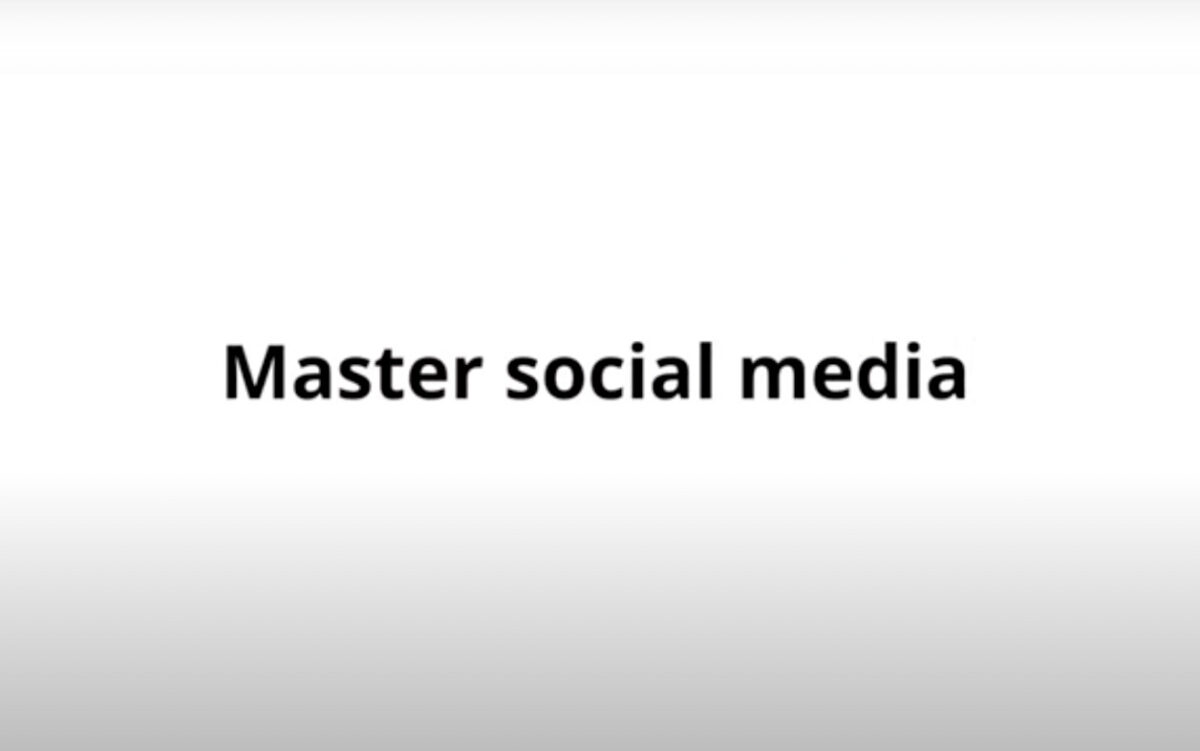 An essential part of a graphic designer's job nowadays is to understand how social media works. Using social media tools effectively and understanding how online communities communicate will help you improve clients' relationships and understanding of their audiences.
This Canva course will teach you to get the most out of social media content while learning how to use it more effectively for both you and your clients.
Take the course for free on Canva Design School.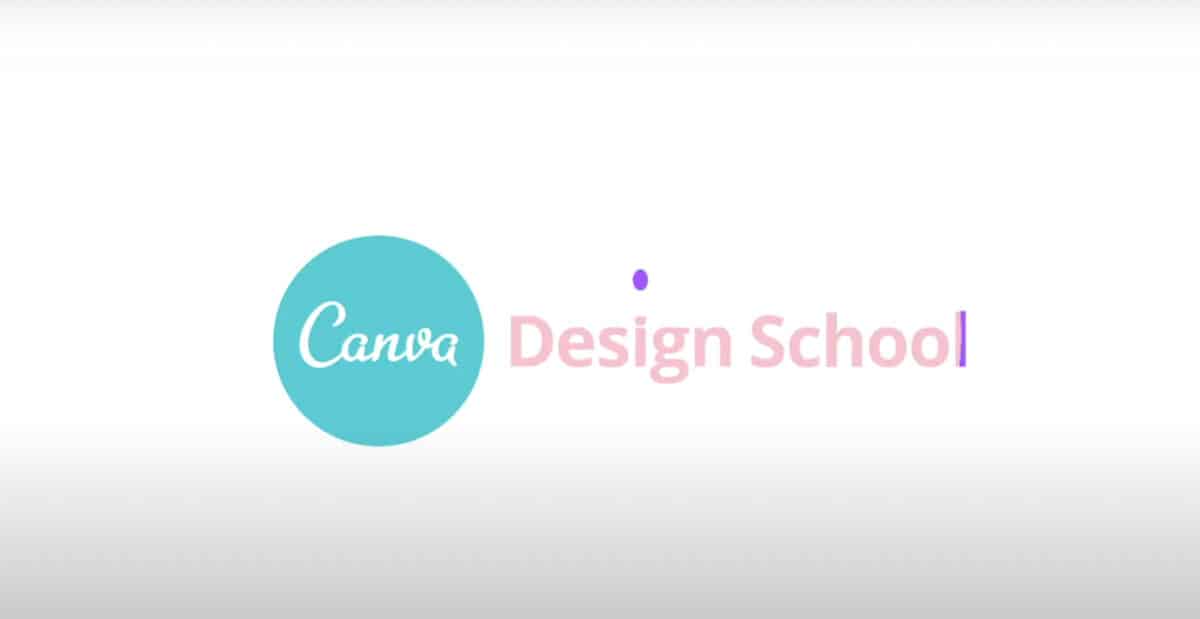 This Canva Design School short course will help you take your newly developed graphic design skills, such as creating logos, choosing the right color palette, and making graphic elements and apply them to the creation of your brand or visual identity.
Specifically, you will learn to personalize your brand, promote your brand, create the right pitch, and reach your audience effectively.
Take the course for free at Canva Design School.
Conclusion: Launching a Career in Graphic Design is Easier Than You May Think
From these online graphic design course picks, two things are clear: Graphic design is more than just graphics and photos, and learning options are endless.
Online resources are accessible in terms of price and flexibility, which are ideal to learn graphic design by yourself or from home.
Photoshop, Illustrator, branding, design theory, color, composition, and typography are just some of the many tools and skills you can learn in a short time and from the comfort of your home.
Free or low cost, the opportunities are there, waiting for you to seize them.
Which course do you think would be more useful? Which courses would you take first?
Leave your comment below and we can discuss it further.
MY NEW BOOK
The Accelerated Graphic Designer
A Proven Shortcut for Learning Graphic Design Once and For All
Stop wasting time learning unnecessary skills from random tutorials and start learning what matters the most in design.