You may be wondering how you can get your kid into graphic design.
In fact, you may be asking:
Can kids actually learn graphic design?
Yes, kids can learn graphic design by introducing them to the main concepts of design theory and getting them started with the basics of graphic design software. In the age of memes and YouTube, kids are actually very prone to wanting to create their own graphics.
How do I know? I have an 11-year old boy who only wants to create digital content!
Whether because your kid shows talent or you want her to do something fun during the summer or after class, graphic design is an excellent option.
Plus: They can learn from home, making it a lot easier for parents to manage time.
For nearly ten years I've been teaching graphic design mainly at the college level, but learning the foundations of graphic design remains the same at any age.
For this post, I provide a list of the best free and paid graphic design courses and activities specially designed for kids and teens I could find.
Let's check it out.
MY NEW BOOK
The Accelerated Graphic Designer
A Proven Shortcut for Learning Graphic Design Once and For All
Stop wasting time learning unnecessary skills from random tutorials and start learning what matters the most in design.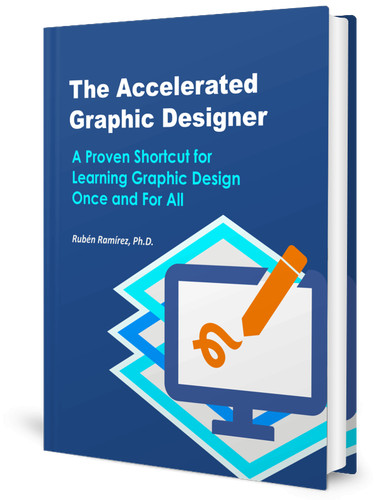 7 Graphic Design Courses for Kids and Teens
This list includes the best and most complete graphic design children's programs I've found, as well as graphic design courses for teenagers.
I've also included other programs focused on topics closely related to graphic design, such as animation, coding, and even game design. These may sound more advanced, but some of these programs are designed for as young as kindergarteners.
Keep in mind that the options listed offer in-person as well as virtual courses, both paid and free.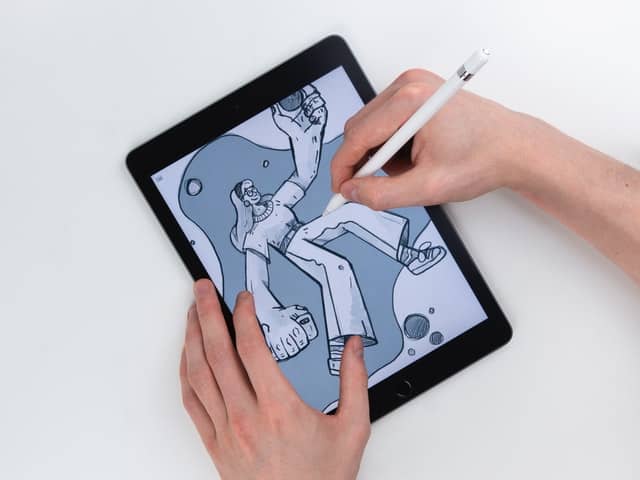 iD Tech | Graphic Design Lessons Using Adobe Illustrator
Ages: 10-19
If your kid is into digital drawing, Adobe Illustrator is an excellent tool to learn. Kids can select from one single lesson up to a package of 12 lessons per month. That way, they can master the program at their own pace and within a flexible schedule.
Highlights:
The program offers one-on-one learning with an experienced iD Tech Certified Instructor
Curriculums are customized to your kid's interests and skill levels
They send post-session reports to keep your kids progress on track
They offer options for bringing a sibling or friend for free
American Graphics Institute
Ages: 13-18
AGI's graphic design summer courses are a hands-on opportunity to learn programs such as Adobe Photoshop, Illustrator, InDesign, and Final Cut Pro. Your teen will be learning from the same staff that teach their corporate courses and in the same facilities.
Highlights:
No prior experience in graphic design is required
Classes are given in presence and with a live expert
Class sizes range from 8-12 students
Trainings use either Mac or Windows computers
Digital Media Academy
Ages: 9-18
Digital Media Academy offers a wide range of courses that are divided into career paths that go all the way from creative design to game development and robotics. Have your child scroll through their many options and let their imagination and interests lead them.
Highlights:
They have a wide range of courses
Perfect for those looking for virtual-only classes
They offer both after-school and camp programs

Varsity Tutors
Grades: K-8
If your kid has different interests, I'll encourage you to visit Varsity Tutors' programs. They not only offer graphic design courses, but have many programs and camps on topics like animation, coding, and STEM.
These courses are completely virtual
They offer week long camps (2-hour daily sessions)
Live classes from top experts
Small group courses
New York Film Academy
Ages: 10-17
If your child is more leaned into the creative side, then this is the perfect place. They specialize in visual and performing arts offering intensive hands-on education.
Highlights:
They offer both on-campus and virtual summer camps
Most of the courses have an online option
Programs are divided by age: kids camps (ages 10-13) and teen camps (ages 14-17)
They have virtual after-school and weekend camps

Tech & STEM Camps for Kids
The following are some great options for kids interested in coding, game design, and other tech topics related to graphic design.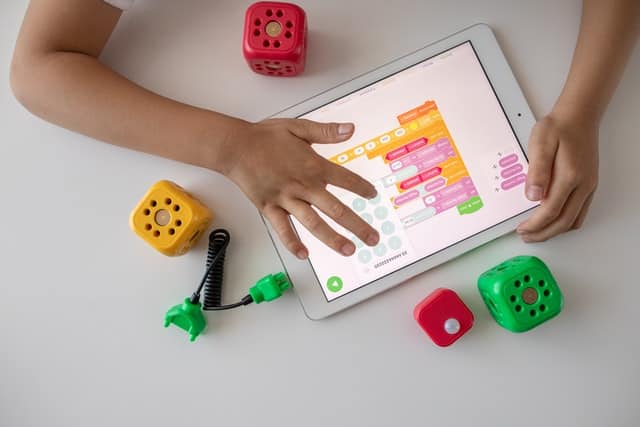 Create & Learn | Kids' Coding Corner
An excellent source with a variety of online fun projects and resources to learn coding. They offer free classes, summer camps, and update you on the next tech kids events.
Grades: K-12
Highlights:
Each class is designed with kids in mind
They offer open classes featuring tech experts from top companies such as Pixar, NASA, and Apple
Their classes have a maximum of 5 students for individualized attention and feedback
Your child will receive hands-on projects and learn the platforms that professionals use
Lavner Education
Ages: 10-16
Developed by a team with educational background from top universities, this camp offers hands-on education while covering experimental and collaborative topics in STEM.
Highlights:
Lavner Education is virtual only
They offer more than 50 Tech & STEM summer camps
Instructors from top universities
Promotions available when you enroll your child in more than one camp
Other Tech Camps to Check Out:
How Do I Get My Child Interested in Graphic Design?
It's no mystery that kids' attention span is limited. They need to relate to things they enjoy and are familiar with, such as movies, videos, and games that get them excited, or books they've already read.
In all of these examples, graphic design plays a very important role, and this is what I recommend using to get kids' attention and interest in graphic design.
Now you may be asking yourself, what kind of graphic design tools or programs do I need to get my kids started?
Start with open-source software, such as Inkscape, to get kids started making simple graphics. Inkscape is a free-alternative to Adobe Illustrator.
Something about vector graphics that I like for kids is that they can start drawing just as they would on paper. They can use simple shapes, lines, and colors to create familiar drawings right away.
7 Activities for Getting Kids Started in Graphic Design
Graphic design can be an exciting and creative outlet for kids to explore their artistic abilities and develop important design skills. Here are seven engaging activities that can help them get started on their graphic design journey:
1. Create a Collage
Collage-making is a fun way for kids to experiment with composition and visual storytelling. Encourage them to cut out images from magazines or printouts and arrange them in a visually appealing manner on a poster board or in a digital collage using design software like Canva or Adobe Spark.
2. Design a Logo
Challenge kids to create a logo for a fictional business or organization. Provide them with a brief explaining the nature of the business and its target audience. They can sketch out ideas on paper or use digital design tools like Adobe Illustrator or Inkscape to bring their logos to life.
3. Design a Poster
Have kids design a poster for a school event, a favorite book, or a cause they care about. They can use their artistic skills to illustrate key elements and use typography to convey information effectively. Encourage experimentation with color schemes and layout.
4. Make a Digital Illustration
Introduce kids to digital illustration using software like Procreate or Adobe Photoshop. They can learn to use digital brushes, layers, and effects to create original artwork. Encourage them to explore different styles and experiment with blending colors and textures.
5. Design a T-Shirt
Kids can unleash their creativity by designing a T-shirt graphic. Provide them with fabric markers, iron-on transfers, or design software that allows them to create custom designs. Let them explore various themes, patterns, and elements that can be translated into wearable art.
6. Redesign a Book Cover
Ask children to reimagine the cover of their favorite book. They can draw inspiration from the story's themes, characters, or settings. They can combine hand-drawn elements with digital editing to create a striking and visually appealing book cover.
7. Create a Digital Storyboard
Storyboarding helps develop visual storytelling skills. Kids can create a digital storyboard for a short animation or video by sketching out scenes and arranging them in a sequential manner. They can use tools like Storyboarder or even create their own using paper and markers.
Remember, these activities are meant to be both educational and enjoyable. Encourage kids to experiment, take risks, and embrace their creativity.
Conclusion
Yes, kids can learn graphic design, and with so many virtual options they can start as soon as today.
Graphic design is a great option for kids because it's fun, useful, and provides real-life skills that they will use no matter which path they take.
Do you want to get your kid excited about graphic design but don't know how to start?
Feel free to comment with questions, recommendations, or topics you'd like me to cover as I update this post.
MY NEW BOOK
The Accelerated Graphic Designer
A Proven Shortcut for Learning Graphic Design Once and For All
Stop wasting time learning unnecessary skills from random tutorials and start learning what matters the most in design.