History is filled with many famous graphic designers who have changed how we think about design. But I was wondering:
Are there any famous and influential graphic designers who are self-taught or didn't go to design school?
So I did extensive research and came up with an impressive list of both famous and current self-taught designers who are killing it right now (stuff for another post).
For now, here are 13 self-taught famous graphic designers who transformed the field of design in important ways.
MY NEW BOOK
The Accelerated Graphic Designer
A Proven Shortcut for Learning Graphic Design Once and For All
Stop wasting time learning unnecessary skills from random tutorials and start learning what matters the most in design.
1. Paul Rand (1914-1996)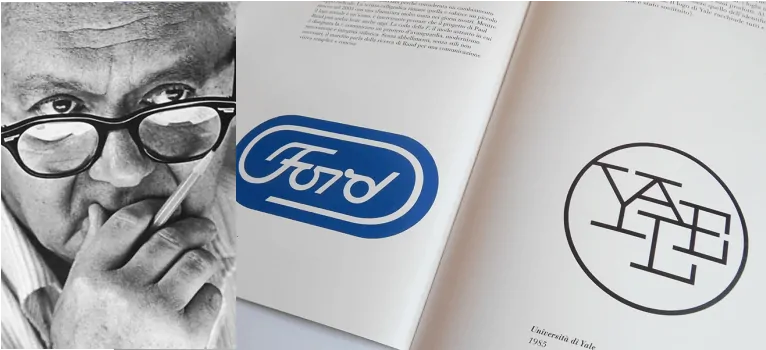 Paul Rand is widely recognized as one of the most important figures in graphic design in the 20th century.
As related by graphic design professor Steven Heller in his book The Education of a Graphic Designer, Rand was largely self-taught, although he intermittently received some formal education.
Rand created the logos and brand identities of countless multinational brands, such as IBM, Westinghouse, ABC, UPS, and Next Computers, to name only a few.
He is probably the most famous self-taught graphic designer ever.
2. Ethel Reed (1874-1912)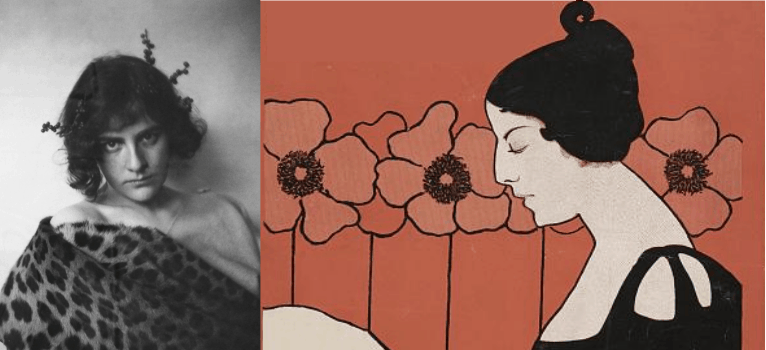 Ethel Reed is considered the first American woman to achieve notoriety in graphic design. In the 1890s, her designs received critical acclaim in both the United States and Europe.
Although she briefly attended the Cowles Art School in her native Massachusetts, she was essentially self-taught.
Her beautiful art nouveau posters and covers led her to become a sought-out artist and figure, becoming acquainted with the most important artists of the time.
3. Leo Lionni (1910-1999)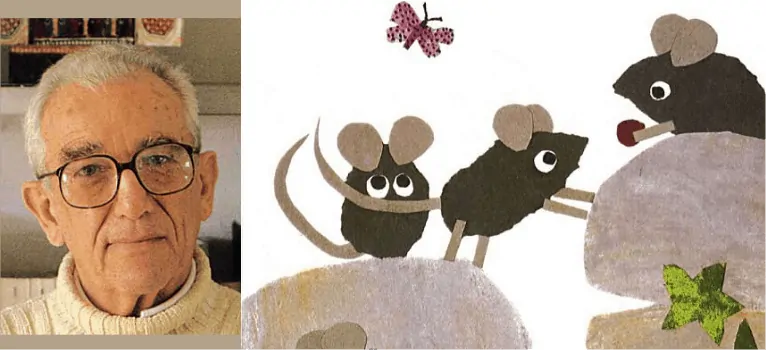 Leo Lionni was trained as an economist before turning to his true passion as a graphic designer and book illustrator.
He increasingly began immersing himself in advertising, which led him to become an art director for several agencies and, later, for Fortune Magazine.
Later, he returned to his native Italy, where he wrote and illustrated more than 40 children's books, some of the award-winning.
4. William Bernbach (1911-1982)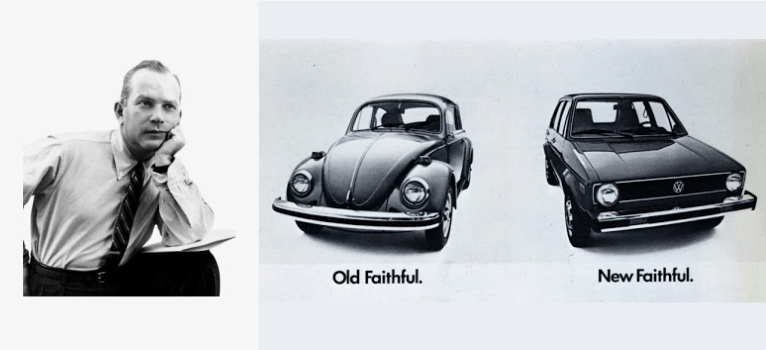 William Bernback's work revolutionized advertising design as we know it.
He studied literature, got into advertising, and later became one of the most important creative directors of all time.
His work and art direction helped shift the common practice of centering ads around products instead of ideas, concepts, and emotions.
Many recognize his Volkswagen Beetle ads as a breakthrough in advertising, at the time effectively shifting stereotypes and cultural views about cars through powerful visual communication.
5. Alexey Brodovitch (1898-1971)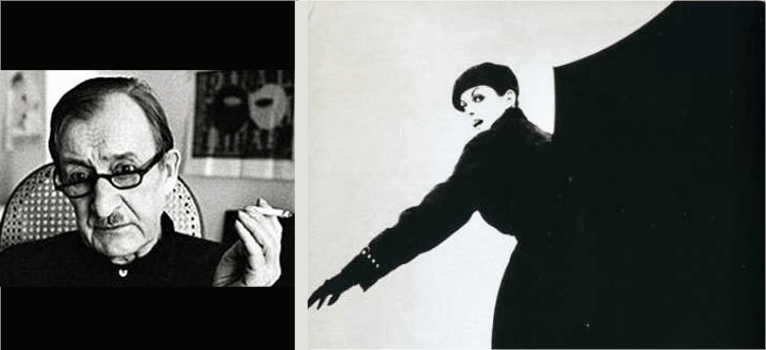 Brodovitch was a designer and, most notably, Art Director for Harper's Bazaar from 1934 to 1958.
As a child, he had a passion for sketching and, as a young man, he dreamed of attending the Russian Imperial Art Academy.
However, his dreams were shattered, as he had to fight in the Russo-Japanese War and, later, forced by his father to attend military school.
Still, he managed to go to Paris, where he began to establish himself after winning first prize at a commercial arts poster competition. He beat no other than Pablo Picasso.
Today, he is well recognized for his graphic design design work, art direction, and mentorship as an educator.
6. Raymond Loewy (1893-1986)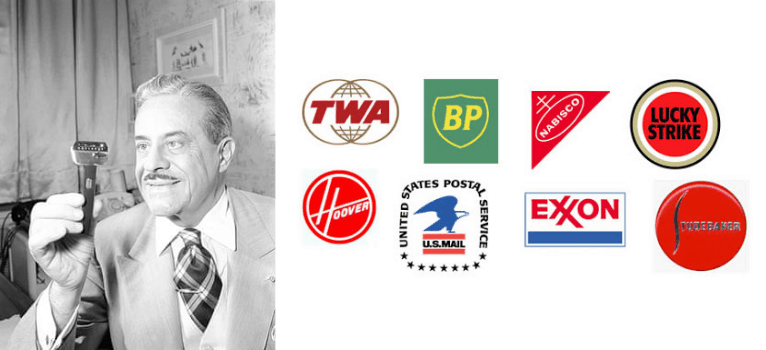 Raymond Loewy was an inventor and industrial and graphic designer best recognized for the design of the Coca Cola bottle and the S1 Steam Locomotive.
However, he also designed the logos of globally recognized brands, such as Exxon, Shell, TWA, and BP (British Petroleum).
Lowey didn't attend design school. In fact, as stated by Marcus in his book Introduction to Modern Design, most industrial designers of the era mostly came from diverse backgrounds and were self-taught.
Loewy himself started designing window displays for stores such as Macy's and Saks.
Today, he is considered the father of industrial design.
7. Wally Olins (1930-2014)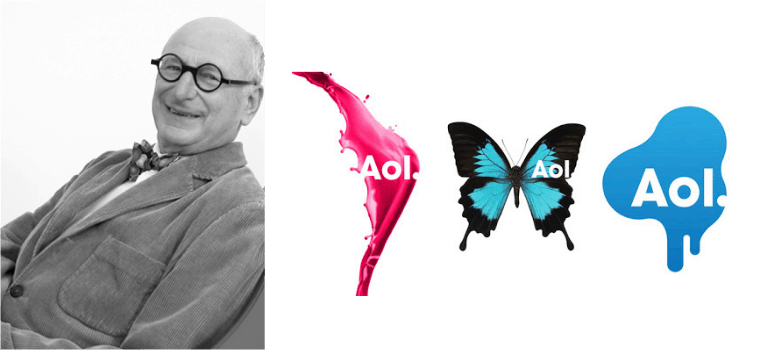 British designer Wally Olins studied history instead of design. He went on to insert himself in the field of advertising, and became one of the most important contemporary figures in advertising and visual communication.
Through his firm Saffron Brand Consultants, he created successful brand identities for Europe's Orange (formerly France Telecom), London's 2012 Olympics, AOL, and Shell, among others.
He was also the author of many branding design books, such as Brand New: The Shape of Brands to Come.
8. Tibor Kalman (1949-1999)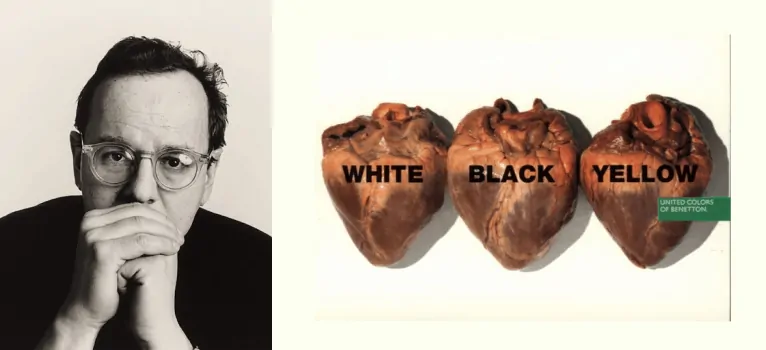 Tibor Kalman studied English at NYU before becoming an important figure in contemporary graphic design.
An iconoclast and idealist, Kalman was known for sometimes expressing political stances against anti-ethical corporate practices, stating that "many bad companies have great design."
He began his career in the 70s directing the design department of a small bookstore that later became Barnes & Noble, creating its original visual identity.
He later became founding editor-in-chief of Colors magazine, which challenged design paradigms at the time with bold, typography-driven, controversial graphics.
9. Tony Forster (1941-2008)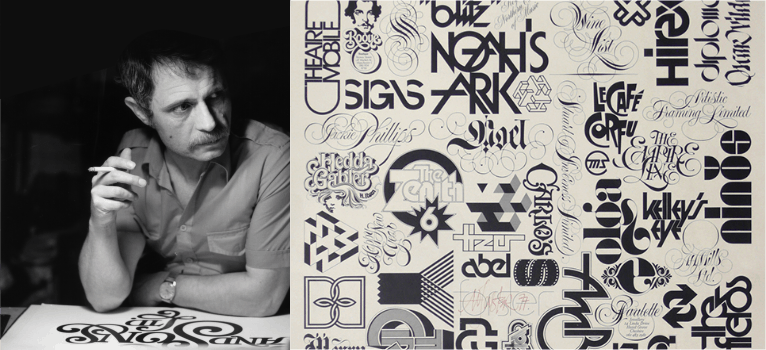 In the words of his friend David Quay, Tony Forster "didn't have any formal design education, but started work at sixteen as a junior designer at Artel Studios in Manchester."
He then went on to become a well recognized letterist, art director, and educator.
His work includes amazing letter shapes and covers, ranging from expressive to geometrical, from classic to futuristic.
10. Steven Heller (1950- )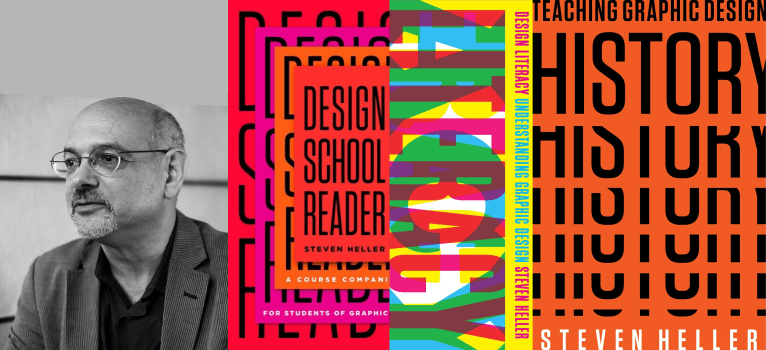 Steven Heller considers himself a "recovering self-taught designer," yet he has become one of the leading authors and educators in graphic design today.
He is a professor at the prestigious School of Visual Arts in New York City and has written extensively about the field of graphic design from multiple perspectives.
He has published numerous books, including the seminal Becoming a Graphic Designer: A Guide to Careers in Design and the fascinating Iron Fists: Branding the 20th Century Totalitarian State.
11. Adrian Shaughnessy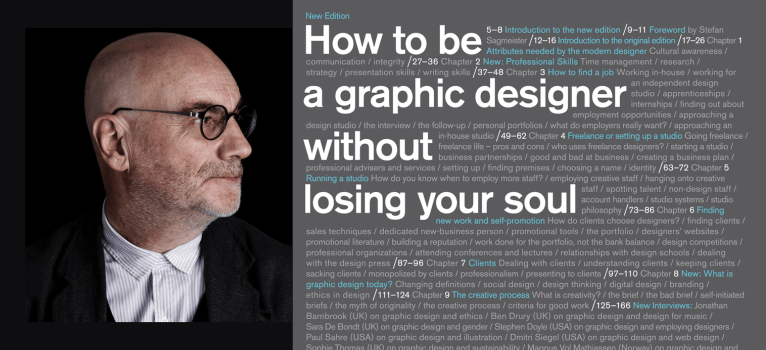 Adrian Shaughnessy teaches Visual Communication at the Royal College of Art and is also a founder of Unit Editions, a design publishing company.
Shaughnessy is also a self-taught graphic designer. He said in an interview: "I had no art school training. I trained in an old fashioned pre-digital studio where I was taught the basics by older designers."
His book How to Be a Graphic Designer without Losing Your Soul has become a practice manual for graphic designers around the world, self-taught or not.
12. Paul Elliman (1961- )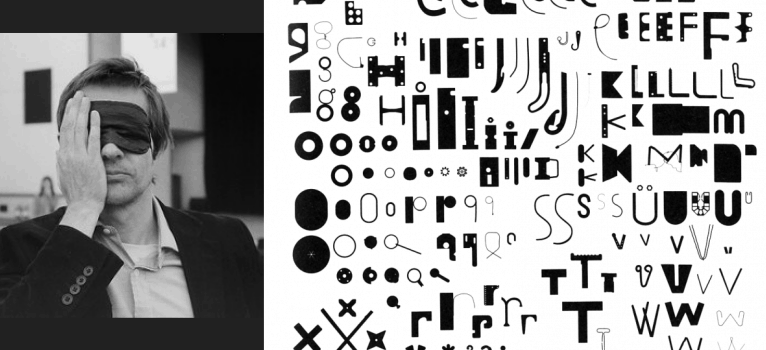 Paul Elliman is an internationally recognized graphic artist whose work has been exhibited in the London Institute of Contemporary Arts, Tate Modern, New Museum and Moma, in New York.
As related in Frieze, "Elliman got his first position as a graphic designer on the London listings magazine City Limits in 1985 by borrowing a friend's portfolio, having earlier pursued then abandoned courses in art foundation and sociology."
Today, he is an influential graphic artist whose work has been exhibited all over the world and who teaches art and design at prestigious programs, such as Yale School of Art.
One of his most well-known works is Found Font, a typography composed of common objects and everyday bit-and-pieces.
13. David Carson (1965- )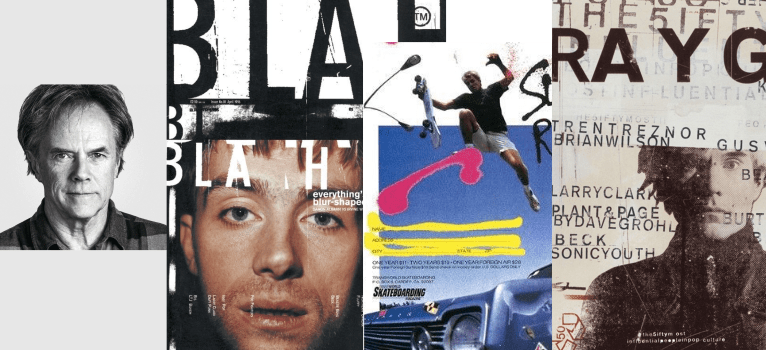 Many consider David Carson as one of the most famous contemporary graphic designers.
His style and approach have made an enormous impact on graphic design, especially in terms of layout and use of typography.
A surfer, Carson began in graphic design only after taking a two-week graphic design course in 1980. His degree is in Sociology.
Even as he worked as a high-school teacher, he was experimenting with graphic design. In 1984, he became the Art Director for Transworld Skateboarding magazine, and the rest is history.
In the 90s, he became Art Director of Raygun, an influential alternative rock magazine at the time.
His covers for the magazine reflect his unique style, favoring an anti-grid structure and analog graphic design techniques.
MY NEW BOOK
The Accelerated Graphic Designer
A Proven Shortcut for Learning Graphic Design Once and For All
Stop wasting time learning unnecessary skills from random tutorials and start learning what matters the most in design.