What is Inkscape and Why You'll Love It
One of the first questions beginner self-made designers have is: What is Inkscape?
Inkscape is a free and powerful vector drawing software that is available for Windows and Mac computers. It allows you to create graphics and illustrations in a similar way to Adobe Illustrator, and is virtually just as powerful. You can download the latest version of Inkscape (Inkscape 0.92) right now from their website: https://inkscape.org/.
Inkscape: Free Vector Graphics Software
Inkscape is one of the few free vector graphic software out there, and one of the oldest and robust. It's first release was 15 years ago and it's still being developed and updated to this day by thousands of committed users around the world.

It is efficient and powerful, allowing its users to create professional-grade graphic design indistinguishable from expensive vector graphics software such as Adobe Illustrator. Because of this, it is the ideal graphics program for beginning and aspiring designers. Not only that, but professional designers around the world use Inkscape to keep costs low and produce high-quality, professional designs.

Inkscape is the graphic design software I recommend for self-taught designers because it allows them to learn the basics of vector graphics and design right now: they can just download and start creating. I even use Inkscape in my college-level graphic design courses because my students have access to it on the very first day of class and can start playing with it right away. This actually allows them to learn graphic design faster.

Vector Graphics Programs in a Nutshell
Simply put, vector graphics programs allow you to create digital drawings that can go from very simple to complex and that can look very realistic. Vector graphics software allow you to create drawings by using lines (strokes), shapes (circles, rectangles, spirals, polygons), text, color and, most importantly, by letting you transform and manipulate those elements.

How vector graphics work is beyond the scope of this post, but suffice it to say that vector software allows you to create lines (strokes) that be manipulated in a digital canvas and which have infinite resolution (contrary to pixel graphics). In principle, almost anything you could do drawing by hand you could do with vector graphics software.

At the heart of vector graphics is SVG, which stands for Scalable Vector Graphics.

According to Wikipedia:
Scalable Vector Graphics (SVG) is an XML-based vector image format for two-dimensional graphics with support for interactivity and animation. The SVG specification is an open standard developed by the World Wide Web Consortium (W3C) since 1999.

SVG images […] can be searched, indexed, scripted, and compressed. SVG images can be created and edited with any text editor, as well as with drawing software. All major modern web browsers—including Mozilla Firefox, Internet Explorer, Google Chrome, Opera, Safari, and Microsoft Edge—have SVG rendering support.

What does this mean?

For now, it means that Inkscape's output is standard and can be read with most web browsers and edited with most vector software, including Illustrator.

In fact, all vector graphics software function in similar ways because they come from a common philosophy. This is why learning to use Illustrator after having used Inkscape is not that difficult.

In other words:

Inkscape allows you to learn the basics of vector graphics software. As you get more advanced, If you want to move on to commercial vector software such as Illustrator, the learning curve becomes so much easier.
Inkscape and Illustrator function in the very same way because they are both vector software that have the same foundation. So the more you learn to use Inkscape the more you understand the logic of Illustrator, and if you were to move from Inkscape to Illustrator (say, because you found a job as a graphic designer in a standard agency) then you would have very little problem or even no problems at all going forward.

Who is Inkscape for?
Inkscape is great for both beginners and advanced designers. It is a great tool for beginners because it teaches you the principles of vector graphics software, which you can then apply to commercial software like Illustrator.

While Illustrator has become the standard in commercial graphic design agencies and studios, Inkscape actually allows you to make creations that are as good as those that are created with commercial software.

Inkscape has many tools that you can use to create drawings (such as the transform tool, ellipses tool, pencil tool) that let you manipulate vector objects in complex ways into whatever you need. With Inkscape, people can create magnificent illustrations that are very realistic and professional.

What are the advantages of using Inkscape?
Well, one obvious reason for using Inkscape is that it is free. However, this is not the only reason. Inkscape is an extensive and mature vector graphics program that allows to create professional-grade designs. It has many versions under its belt and has been around for more than 15 years. Also, it is extremely powerful and allows you to do as many things as you actually would in commercial software.

But there's also one very important reason:

Inkscape has a dedicated and passionate user community around the world that produces tons of high-quality resources and tutorials that you can freely use to learn vector graphic design.

There are countless online resources available to you at no cost –guides, tutorials, and free courses– that teach you how to use Inkscape, from beginner to advanced. In addition, there are several excellent advanced books you can buy and use as reference, if needed.
What is Inkscape used for?
By now, it should be pretty obvious that you can do anything that a graphic designer does with Inkscape. You can create logos, fliers, business cards, website dummies, badges, letterhead, and so on.
You can even create ultra-realistic drawings like this one: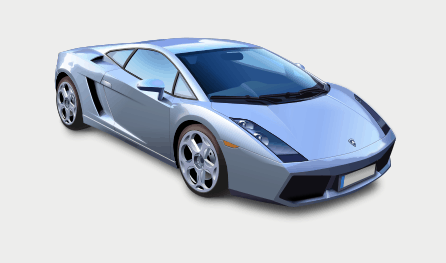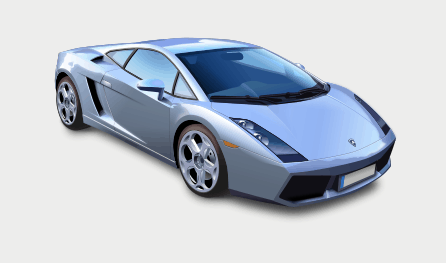 However, you can also use Inkscape for certain operations that you would only do with pixel manipulation software (such as Photoshop), like cropping images, applying basic filters, scaling down large images, or applying text to photos, for example.

I have personally used Inkscape for many years and I've done quite a few different projects in it. For example, I have created many business cards, websites, software interfaces, logos, posters, flyers… you name it. I've always had the resources at my disposal, on the Internet and elsewhere, to do the job.

I even teach graphic design at the college level and I've always used Inkscape for my beginner students.

Why?

The reason is that they can download the program right away into their laptops and they can start creating and learning from the get-go, which is the best way to learn how to use graphic design software. They don't have to rely on campus computers or expensive licenses: they can continue practicing and, as they become better and better, the software will not budge for a second because every year it gets better, and more powerful.

Inkscape is so powerful and complex that there's always something new to learn, no matter how advanced you are.
These illustrations are a great example of what can be created using Inkscape:
Learn how to use Inkscape
First, you need to learn the basics of the program in order get a feel for it and how vector graphics behave. Download the software and play around with. Then, start experimenting with all of the tools that are available on the left-hand panel.

For example, you can start using the square tool to make quadrangular shapes or you can use the circle tool to create circular and elliptical shapes. After creating some shapes, use the transform tool to manipulate these objects you have created and get a feel for the power of vector graphics.

As you continue your learning, you will need to center around different projects that will become the engine for your experience and growth in graphic design.

In fact, projects are the key to learning graphic design.

For example, you may want to start with very simple projects moving on to more complex ones. Start by writing your name and using some effects, like changing its color or transforming its size, maybe even skewing the text from left to right.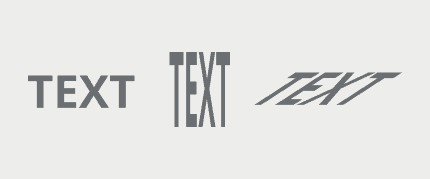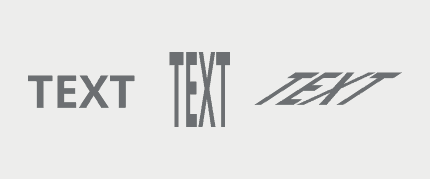 You may later want to create a logo for your website (for your awesome content!) or maybe a friend or some family member needs a logo for some project. These are great opportunities for you to learn both graphic design software and design that will build your knowledge, skills, and confidence.

Here's the thing:

As you move forward with your projects, you will have questions that will naturally arise from the process. Search for those questions in Google and you will find answers and tutorials that will contribute to your learning and skills. The more problems you're able to solve, the more you will learn.

So, what are you waiting for? Start designing right now!
What would you like to learn about Inkscape? Let me know in a comment below so that I can create a resource about it!